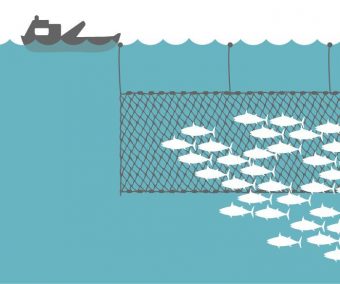 Gillnets are the dominant gear used by fisheries in the Indian Ocean, mainly in artisanal and semi-industrial fisheries.
KEY STATISTICS
BYCATCH
While data analysis has proved difficult, a recent study found that bycatch from gillnet fishing is high across all species groups. Sharks were especially vulnerable, with gillnets accounting for 64 percent of shark catches recorded by the IOTC. Research also indicates that turtle mortality is high because of gillnets operating in the Indian Ocean.

FUEL EFFICIENCY
There is not enough reliable data available to estimate the fuel use of gillnet fishing.

See Gillnet-related News