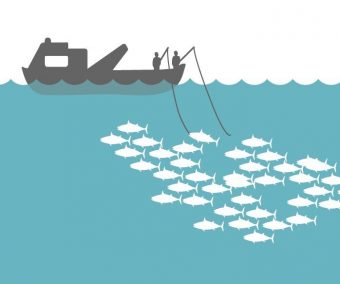 In pole-and-line fishing, tuna are caught one-by-one using a hook attached to a line and pole. Pole-and-line fisheries operate around the world, and can be technologically advanced commercial operations or more artisanal in nature.
The major pole-and-line producers are Japan (100,000 tons annually), Indonesia (90,000 tons) and the Maldives (76,000 tons).
KEY STATISTICS
FUEL EFFICIENCY
According to an ISSF-commissioned study, the pole and line method consumes 1,485 liters of fuel to land one ton of tuna.

See Pole and Line-related News