ISSF regularly reports on its activities and outcomes, including through yearly participating company audit and compliance reports, technical reports on scientific research findings, and an annual report.
For a summary of ISSF programs, priorities, and results, peruse Advancing Sustainable Tuna Fisheries, our 2018-2022 Strategic Plan microsite.
2020 ISSF Annual Report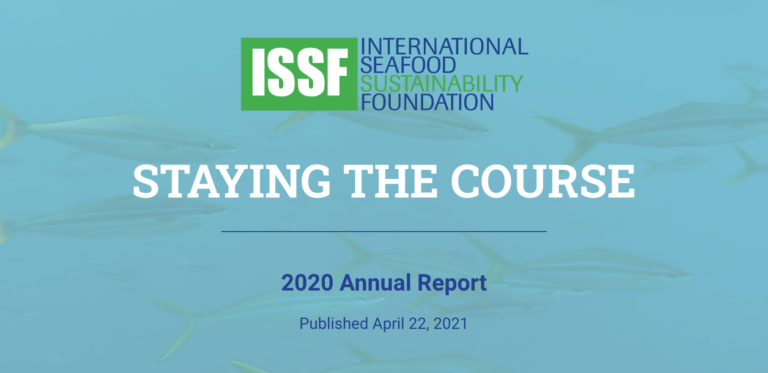 Our 2020 annual report, Staying the Course, was published in April 2021. The report explores these topics:
The report also includes welcome messages from ISSF leadership and a financial overview. Read an April 22, 2021, press release about the report.