Peruse our original infographics — several of which are based on information in ISSF
technical reports
— on a variety of topics. Search the infographics list by title, date, language, and/or keyword tag(s).
2018 ICCAT Déclaration de Position | 2018 ICCAT Position Statement (French)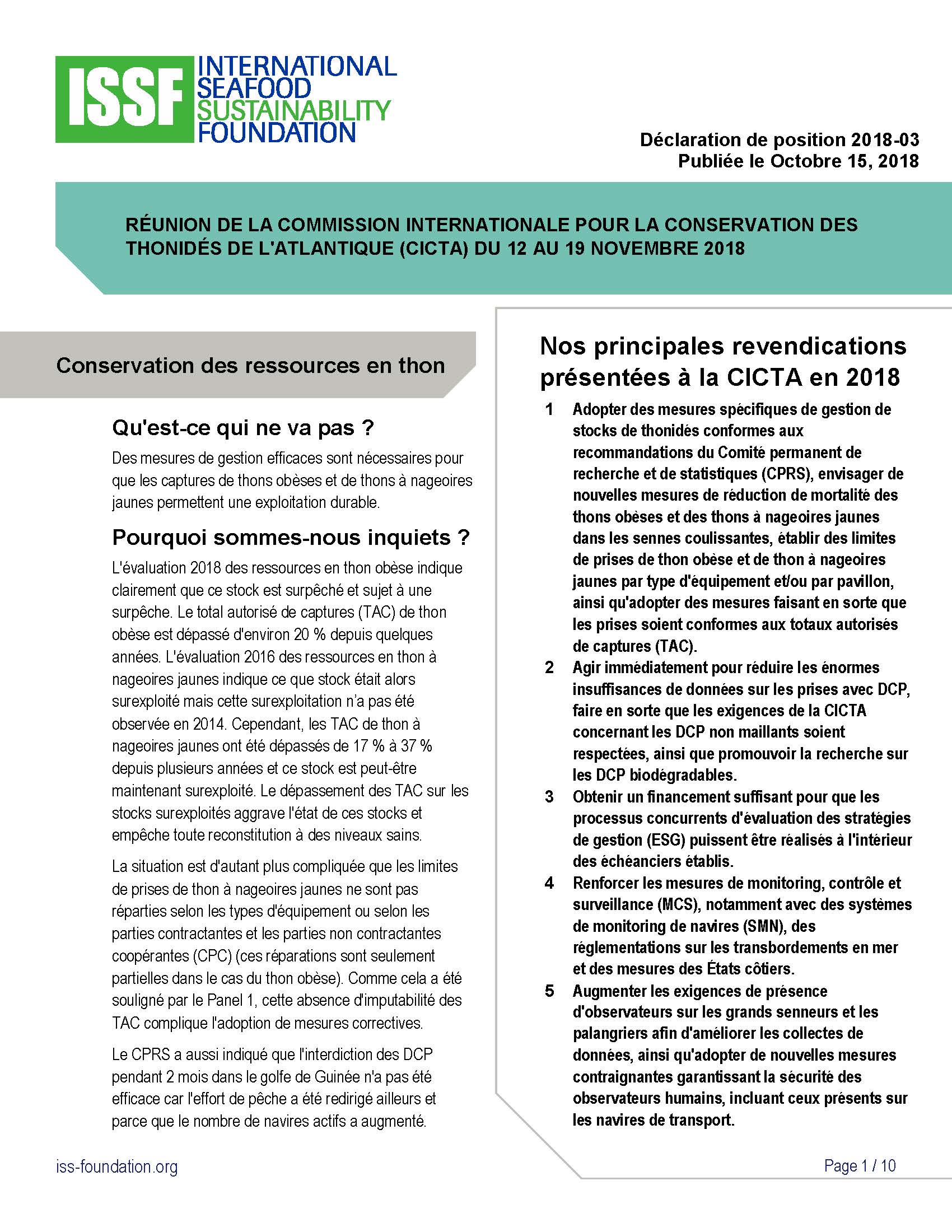 Download
| | |
| --- | --- |
| Date Added: | October 15, 2018 |
| Downloaded: | 101 times |
| RMFOs: | ICCAT |
| Tags: | Bycatch, Bycatch Mitigation, Capacity Management, Compliance, FADs, Harvest Strategies, ICCAT, RFMOs, Sharks, Tuna |
| Language: | French |
| report_type: | Final |
Description
L'ISSF a préparé cette déclaration pour examen à la réunion de la Commission Internationale pour la Conservation des Thonidés de l'Atlantique (ICCAT) du 12 au 19 novembre 2018. La déclaration couvre des sujets de ces catégories: la conservation du thon; dispositifs de concentration de poissons (DCP); stratégies de récolte; les prises accidentelles et les requins; surveillance, contrôle et surveillance; conformité; et la gestion de la capacité.
La déclaration inclut également les principales demandes ou demandes de l'ISSF de l'ISSF, ainsi qu'une liste des priorités globales de l'ISSF pour toutes les ORGP.
La prise de position est également disponible en anglais et en espagnol.