Peruse our original infographics — several of which are based on information in ISSF
technical reports
— on a variety of topics. Search the infographics list by title, date, language, and/or keyword tag(s).
2019 CIAT Declaración de Posición | 2019 IATTC Position Statement (Spanish)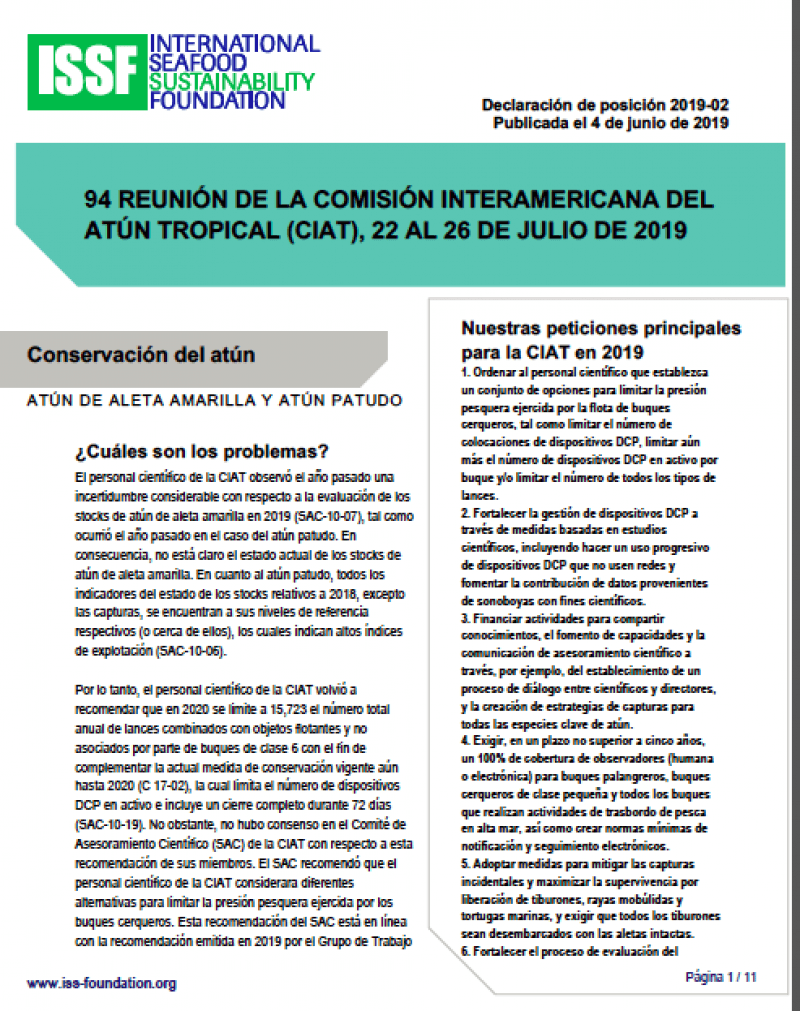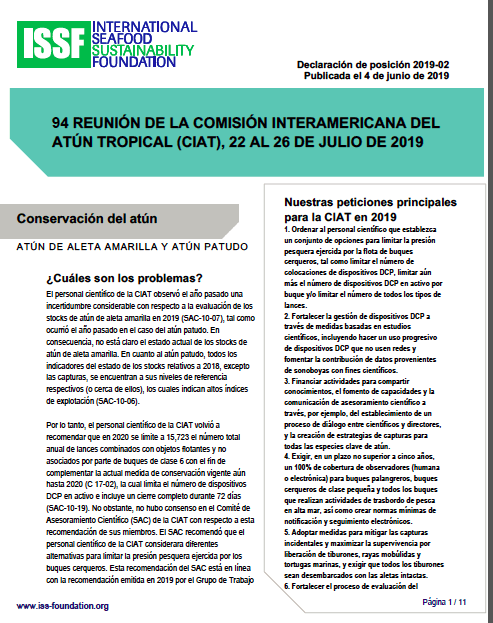 Download
| | |
| --- | --- |
| Date Added: | June 10, 2019 |
| Downloaded: | 77 times |
| RMFOs: | IATTC |
| Tags: | Advocacy, Bycatch, Bycatch Mitigation, Capacity Management, Compliance, FADs, Harvest Strategies, IATTC, RFMOs, Sharks, Tuna |
| Language: | Spanish |
| report_type: | Final |
Description
La ISSF preparó esta declaración de posición para su consideración en la 94 reunión de la Comisión Interamericana del Atún Tropical (CIAT), que tendrá lugar del 22 al 26 de julio de 2019. La declaración abarca temas de estas categorías: conservación del atún; dispositivos de agregación de peces (DCP); estrategias de cosecha; captura incidental y tiburones; monitoreo, control y vigilancia; conformidad; y la gestión de la capacidad.
La declaración también incluye las principales "preguntas" de la ISSF o las solicitudes de la CIAT, junto con una lista de las prioridades globales de la ISSF para todas las OROP.
Una versión en inglés de esta declaración está disponible.