Peruse our original infographics — several of which are based on information in ISSF
technical reports
— on a variety of topics. Search the infographics list by title, date, language, and/or keyword tag(s).
2019 ICCAT Declaración de Posición | 2019 ICCAT Position Statement (Spanish)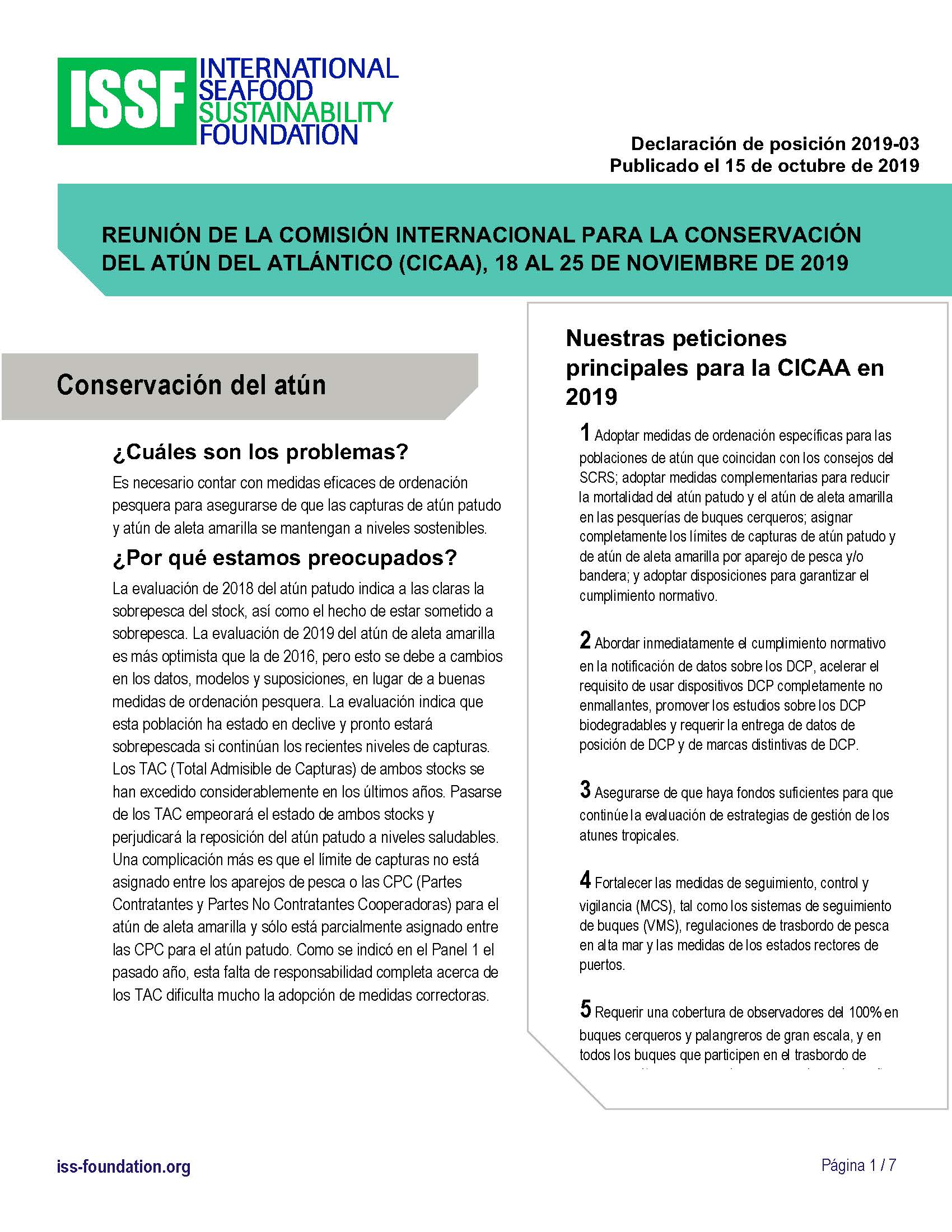 Download
Description
La ISSF preparó esta declaración de posición para su consideración en la reunión de la Comisión Internacional para la Conservación del Atún Atlántico (ICCAT) del 18 al 25 de noviembre de 2019. La declaración cubre temas en estas categorías: conservación de atún; dispositivos de concentradores de peces (DCP); estrategias sobre capturas; capturas incidentales y tiburones; seguimiento, control y vigilancia; y cumplimiento normativo.
La declaración también incluye las principales "peticiones" de ISSF o solicitudes de ICCAT, junto con una lista de las prioridades globales de ISSF para todas las OROP.
La declaración de posición también está disponible en inglés y francés.