Peruse our original infographics — several of which are based on information in ISSF
technical reports
— on a variety of topics. Search the infographics list by title, date, language, and/or keyword tag(s).
ISSF 2016-15: A Comparative Study of Annual Tuna Catches from Two Different Sources: FAO Global Capture Database vs. Tuna RFMOs Statistical Databases (2000-2014)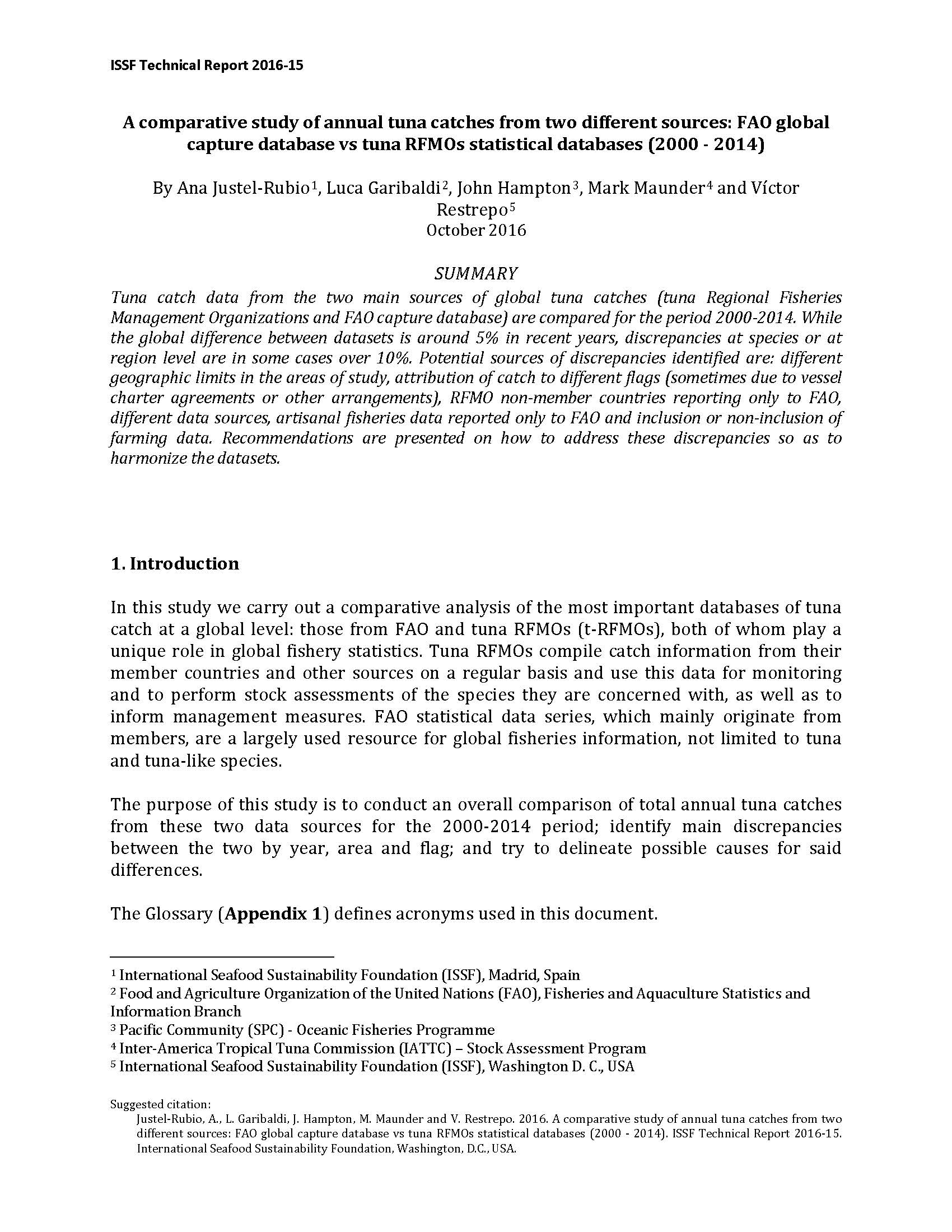 Download
Date Added:
October 6, 2016
Downloaded:
267 times
Tags:
Restrepo, RFMOs, Tuna
Authors:

Garibaldi

,

Hampton

,

Justel-Rubio

,

Maunder

,

Restrepo

Language:

English

Author(s):
Ana Justel-Rubio, Luca Garibaldi, John Hampton, Mark Maunder & Victor Restrepo
report_type:
Technical Report
Description
In this study, ISSF performed a comparative analysis of global tuna-catch statistics from 2000-2014 provided by the Food and Agriculture Organization of the United Nations (FAO) and tuna Regional Fishing Management Organizations (t-RFMOs). The report identifies and seeks to explain discrepancies between the FAO and t-RFMO data sources. In recent years, for example, discrepancies between the datasets have been about 5%, although some species- and region-specific discrepancies have been over 10%. Recommendations for how to address the discrepancies, and harmonize the datasets, are offered in the report.