Peruse our original infographics — several of which are based on information in ISSF
technical reports
— on a variety of topics. Search the infographics list by title, date, language, and/or keyword tag(s).
ISSF 2018-05: Recommended Best Practices for Tropical Tuna Purse Seine Fisheries in Transition to MSC Certification, with Emphasis on FADs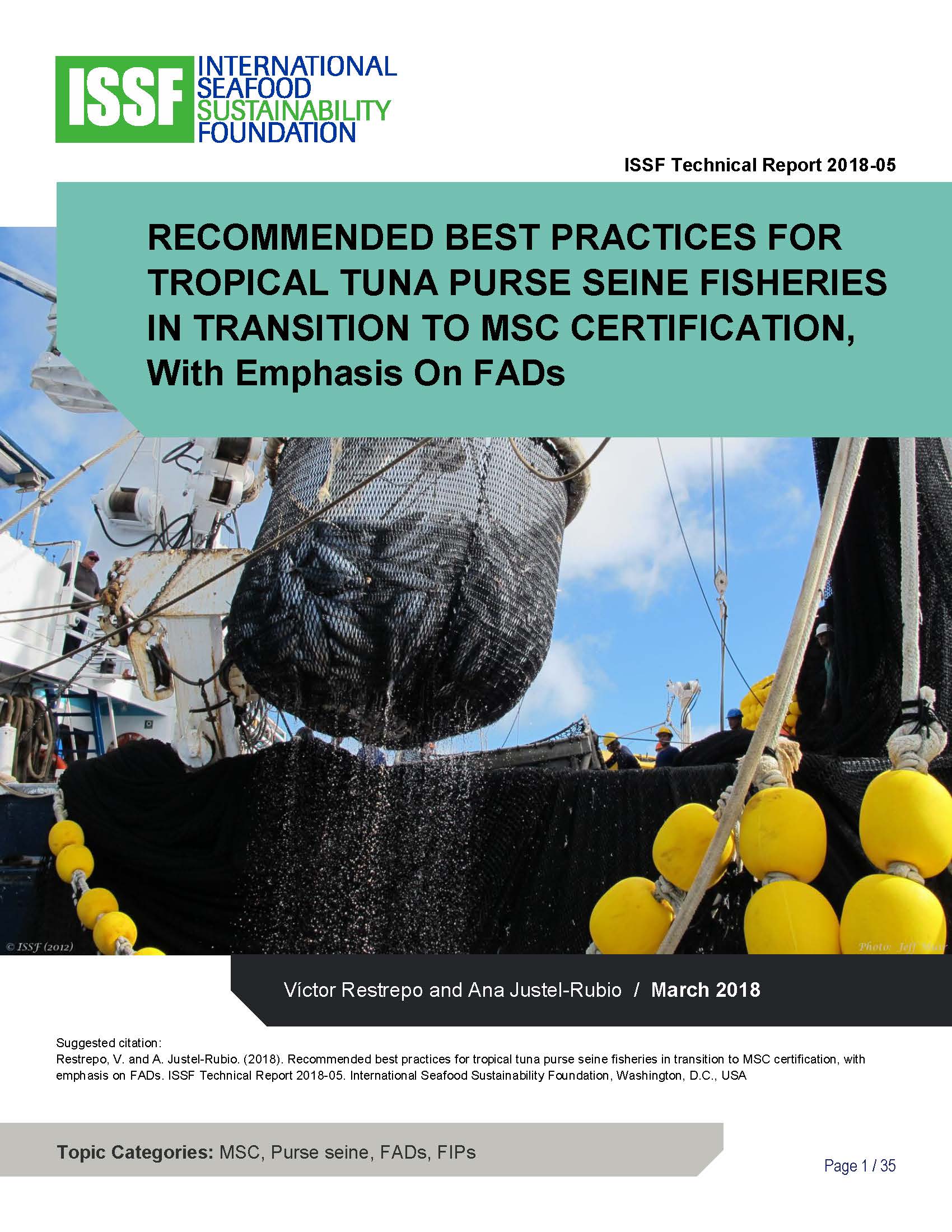 Download
Date Added:
March 12, 2018
Downloaded:
449 times
Tags:
Best Practices, FADs, Fisheries Improvement Projects, Justel-Rubio, MSC Certification, Purse Seine, Restrepo, Tuna
Authors:

Justel-Rubio

,

Restrepo

Language:

English

Author(s):
Victor Restrepo, Ana Justel-Rubio
report_type:
Technical Report
Description
This report summarizes recommended best practices for tropical tuna purse seine fisheries with a FAD component (i.e., with a fraction of its sets on schools of tuna associated with fish aggregating devices) that aim to participate in Fishery Improvement Programs (FIPs) with the objective of achieving Marine Stewardship Council (MSC) certification. The recommended practices are linked to MSC Fishery Certification Requirements.