Peruse our original infographics — several of which are based on information in ISSF
technical reports
— on a variety of topics. Search the infographics list by title, date, language, and/or keyword tag(s).
ISSF 2019-13: Towards Biodegradable FADs: Evaluating the Lifetime of Biodegradable Ropes in Controlled Conditions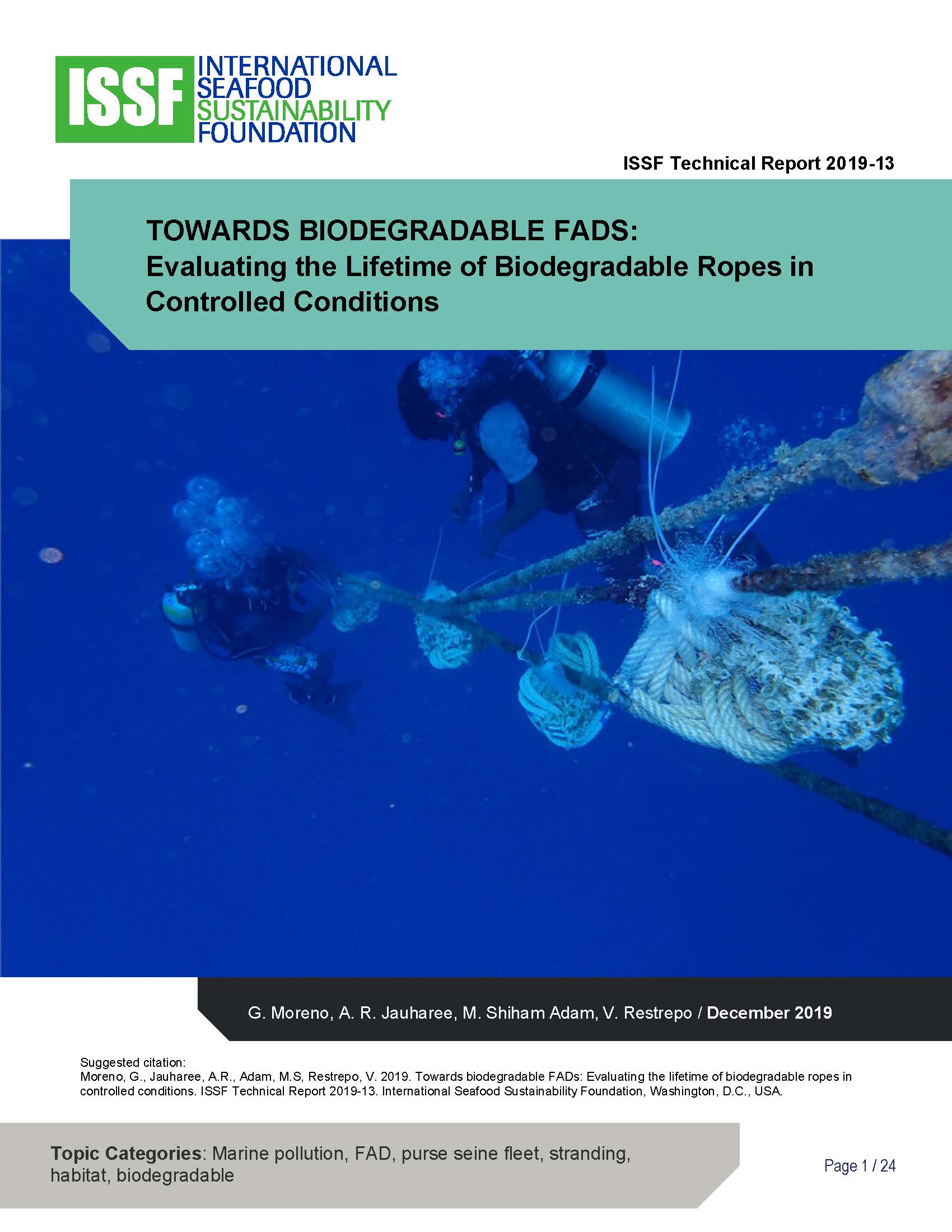 Download
Description
This report summarizes the results of a project in the Maldivian waters to test the lifetime and robustness of biodegradable ropes for use in Fish Aggregating Devices (FADs). Three types of biodegradable ropes were evaluated for robustness and other characteristics over one year at sea: (i) twisted 100 % cotton rope; (ii) twisted 50% cotton and 50% sisal rope; and (iii) cotton, sisal and linen rope with loops. The authors discuss those results as well as recommendations for the successful use of biodegradable materials in FADs.