Peruse our original infographics — several of which are based on information in ISSF
technical reports
— on a variety of topics. Search the infographics list by title, date, language, and/or keyword tag(s).
ISSF Scientific Research with Tuna Fleets, 2011-Present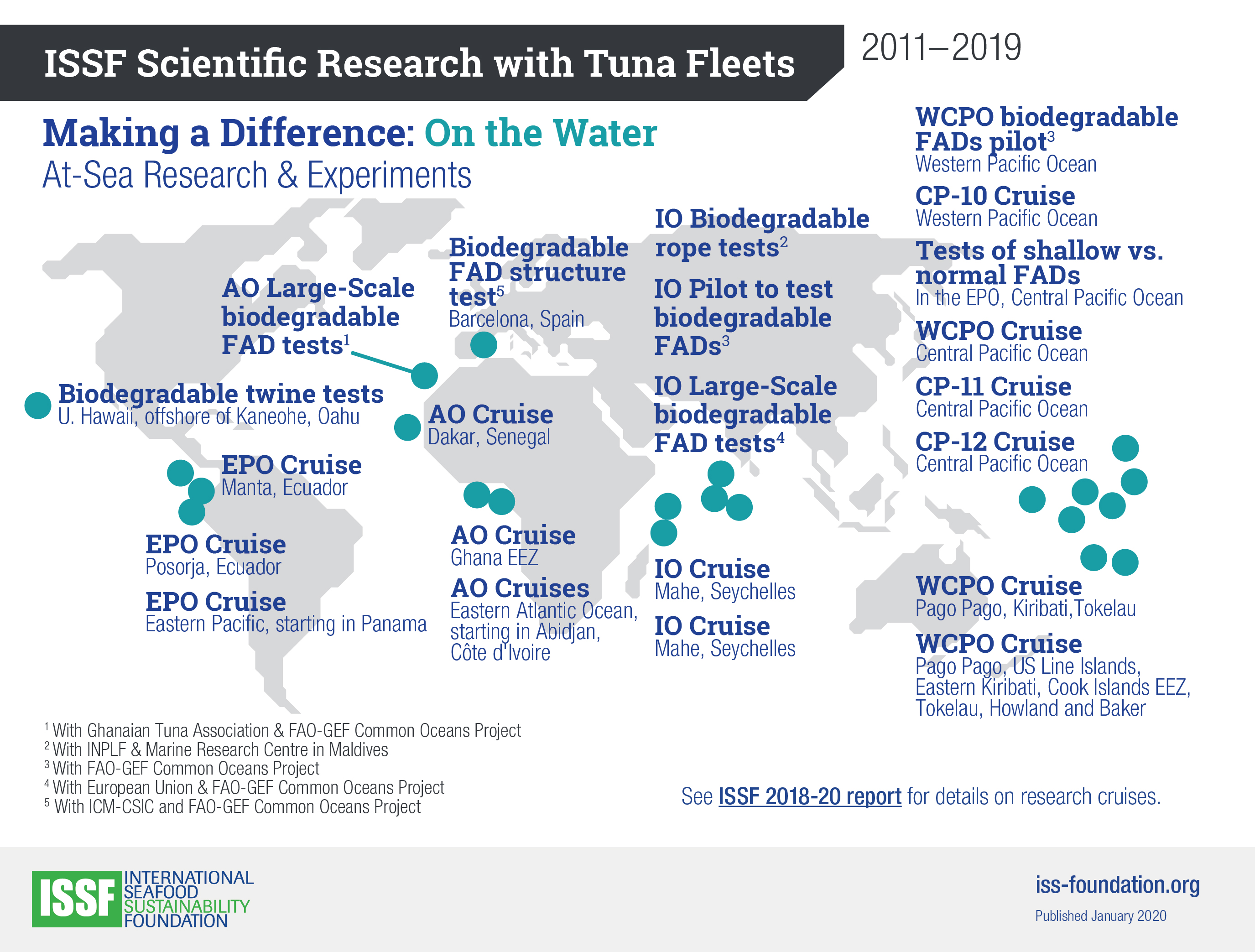 Download
Description
This map infographic shows the locations and extent of ISSF's research with tuna fleets, including at-sea research cruises and biodegradable FAD projects, since 2011. Some of the research projects also have included government and NGO partners.