An asterisk at the end of a report title indicates that earlier versions of the report are available. If you would like to request an older version of a report, write to us at [email protected].
We hope you find our scientific reports valuable, and we appreciate your support of our work. The covers of our reports now include suggested citations to make it easy to cite ISSF reports in your own research.
Many of our reports are resources for fishery improvement projects (FIPs).
Biodegradable FAD Timeline: Reducing FAD Impact on the Ecosystem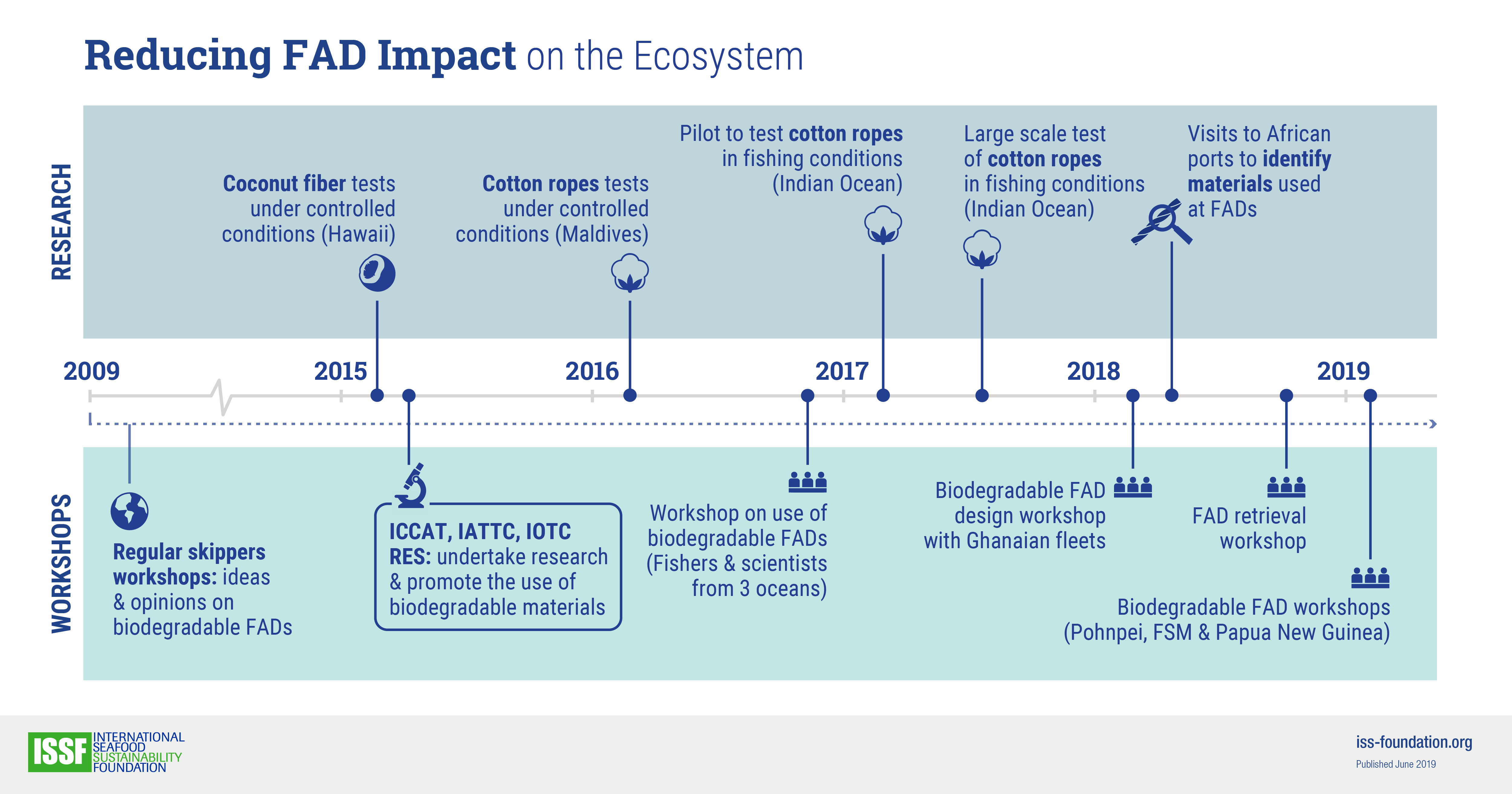 Download
Description
On the occasion of ISSF's 10th anniversary, this timeline shows ISSF research and other activities in 2009–2019 focused on brainstorming, designing, and testing biodegradable fish aggregating devices (FADs) for tuna fishers.
Biodegradable FADs are made with natural materials that can break down over time and are less harmful to the marine environment. In contrast, traditional FADs are made with man-made materials that, when not retrieved after fishing, persist in and pollute the oceans.