An asterisk at the end of a report title indicates that earlier versions of the report are available. If you would like to request an older report, write to us at info@iss-foundation.org.
We hope you find our scientific reports valuable, and we appreciate your support of our work. The covers of our reports now include suggested citations to make it easy to cite ISSF reports in your own research.
Many of our reports are resources for fishery improvement projects (FIPs).
ISSF 2016-15: A Comparative Study of Annual Tuna Catches from Two Different Sources: FAO Global Capture Database vs. Tuna RFMOs Statistical Databases (2000-2014)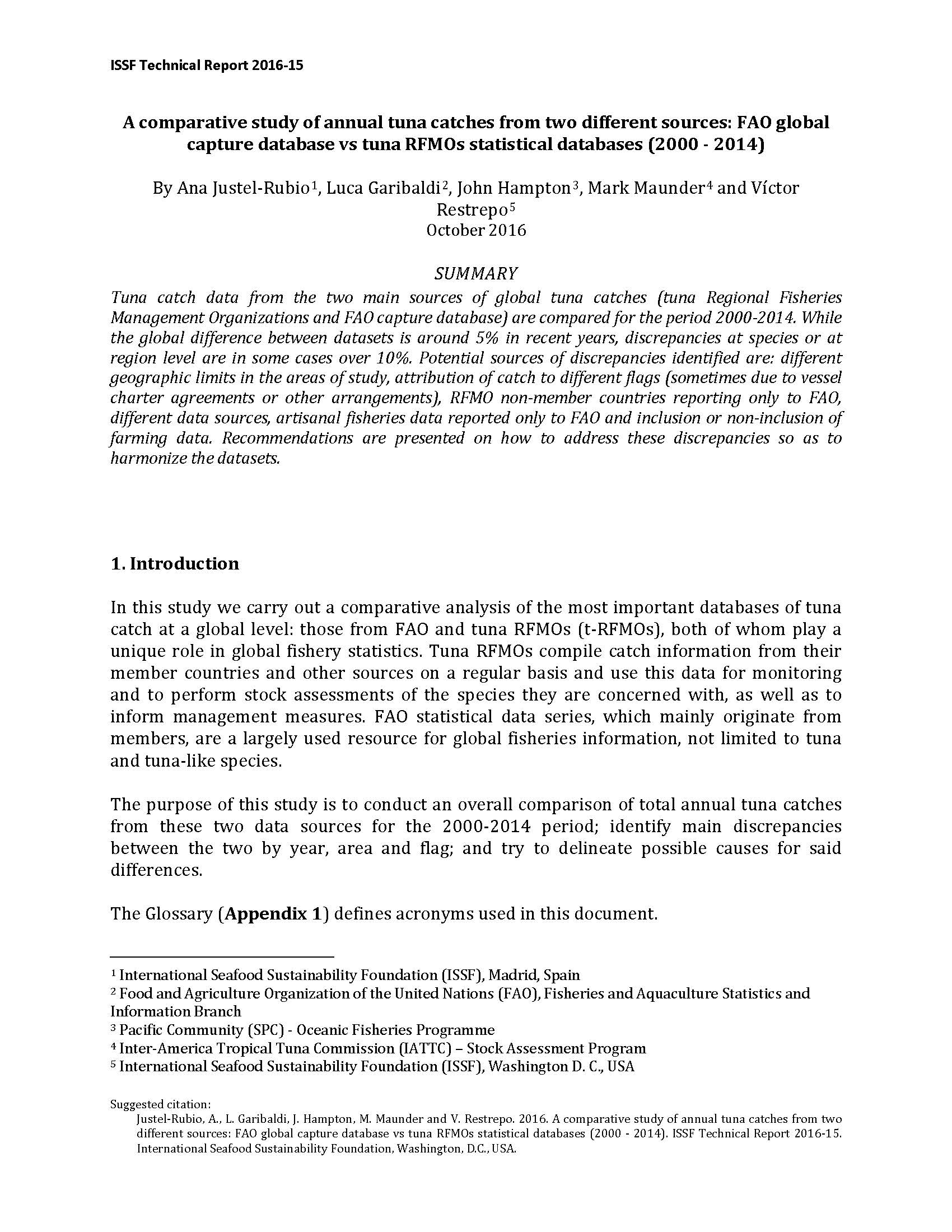 Download
Description
In this study, ISSF performed a comparative analysis of global tuna-catch statistics from 2000-2014 provided by the Food and Agriculture Organization of the United Nations (FAO) and tuna Regional Fishing Management Organizations (t-RFMOs). The report identifies and seeks to explain discrepancies between the FAO and t-RFMO data sources. In recent years, for example, discrepancies between the datasets have been about 5%, although some species- and region-specific discrepancies have been over 10%. Recommendations for how to address the discrepancies, and harmonize the datasets, are offered in the report.