An asterisk at the end of a report title indicates that earlier versions of the report are available. If you would like to request an older report, write to us at info@iss-foundation.org.
We hope you find our scientific reports valuable, and we appreciate your support of our work. The covers of our reports now include suggested citations to make it easy to cite ISSF reports in your own research.
ISSF 2018-01: ISSF Skippers' Workshops Round 7*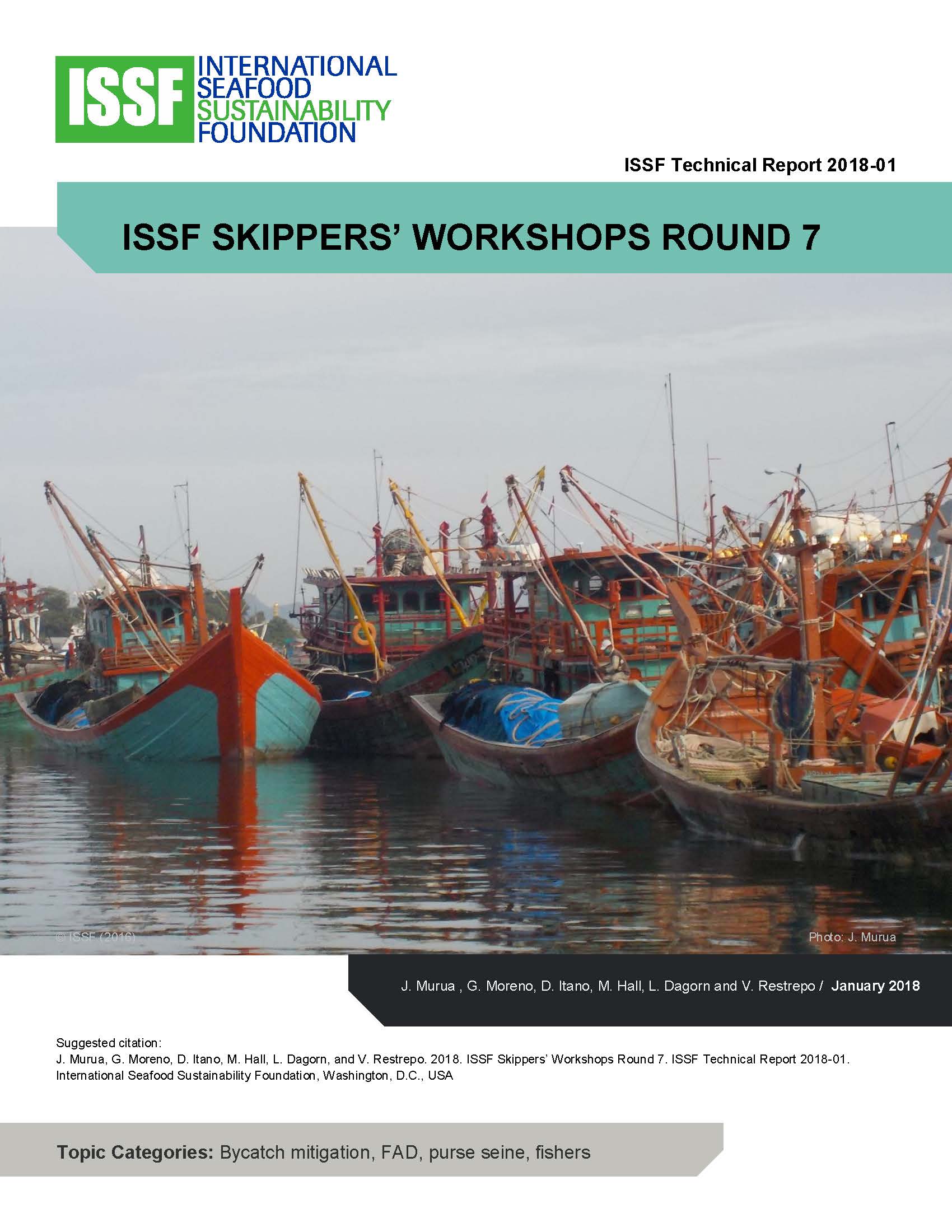 Download
| | |
| --- | --- |
| Date added | January 11, 2018 |
| Downloaded | 122 times |
| Category | Technical and Meeting Reports, Technical Reports |
| Tags | Bycatch, Bycatch Mitigation, Dagorn, FADs, Itano, Moreno, Murua, Purse Seine, Restrepo, Skippers Workshops |
| Author(s) | Jefferson Murua, Gala Moreno, David Itano, Martin Hall, Laurent Dagorn, & Victor Restrepo. |
Description
This report covers ISSF Skippers Workshops held in 2017. That year, the seventh round of ISSF Skippers' Workshops visited 18 locations in 10 countries, covering 15 purse seine fleets with the participation of 794 fishers and stakeholders.
"ISSF 2018-01: ISSF Skippers' Workshops Round 7" summarizes the results and acceptance levels of workshop participants for various bycatch mitigation activities and advances in the adoption of best fishing practices by various fleets distributed across four tropical tuna RFMOs.