An asterisk at the end of a report title indicates that earlier versions of the report are available. If you would like to request an older report, write to us at info@iss-foundation.org.
We hope you find our scientific reports valuable, and we appreciate your support of our work. The covers of our reports now include suggested citations to make it easy to cite ISSF reports in your own research.
ISSF 2018-02: Status of the World Fisheries for Tuna. Feb. 2018*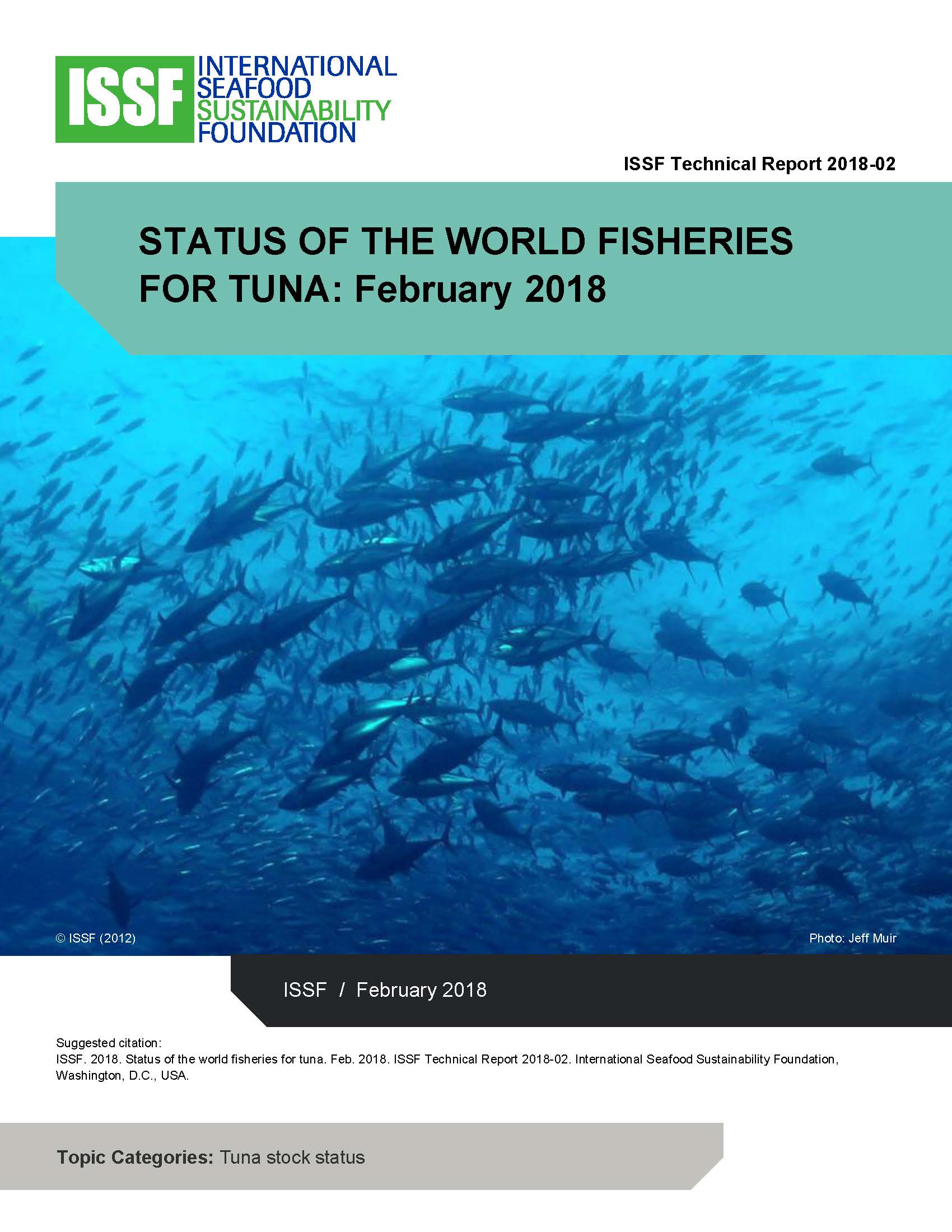 Download
| | |
| --- | --- |
| Date added | February 15, 2018 |
| Downloaded | 1048 times |
| Category | Technical and Meeting Reports, Technical Reports |
| Tags | CCSBT, IATTC, ICCAT, IOTC, RFMOs, science, Sticky, Stock Status, Tuna, WCPFC |
Description
ISSF 2018-02: Status of the World Fisheries for Tuna. Feb. 2018 summarizes and rates the status and management of 23 major commercial tuna stocks, based on the most recent scientific assessments as well as management measures adopted by the RFMOs.
Known as ISSF's "Status of the Stocks" report, it uses a consistent methodology focused on three factors: Abundance, Exploitation/Management, and Environmental Impact (bycatch). It does not replace the more detailed information available directly from the RFMOs. But it does serve as a single source in which uniform information is presented. It is reviewed by the ISSF Scientific Advisory Committee, which provides advice on its content.
Status of the World Fisheries for Tuna features charts, graphs, and individual stock assessments, which are organized by ocean or by ocean region. This edition of the report includes for the first time a list of Marine Stewardship Council-certified fisheries.