An asterisk at the end of a report title indicates that earlier versions of the report are available. If you would like to request an older version of a report, write to us at [email protected].
We hope you find our scientific reports valuable, and we appreciate your support of our work. The covers of our reports now include suggested citations to make it easy to cite ISSF reports in your own research.
Many of our reports are resources for fishery improvement projects (FIPs).
ISSF 2018-15: 2018 ISSF Stock Assessment Workshop: Review of Current t-RFMO Practice in Stock Status Determinations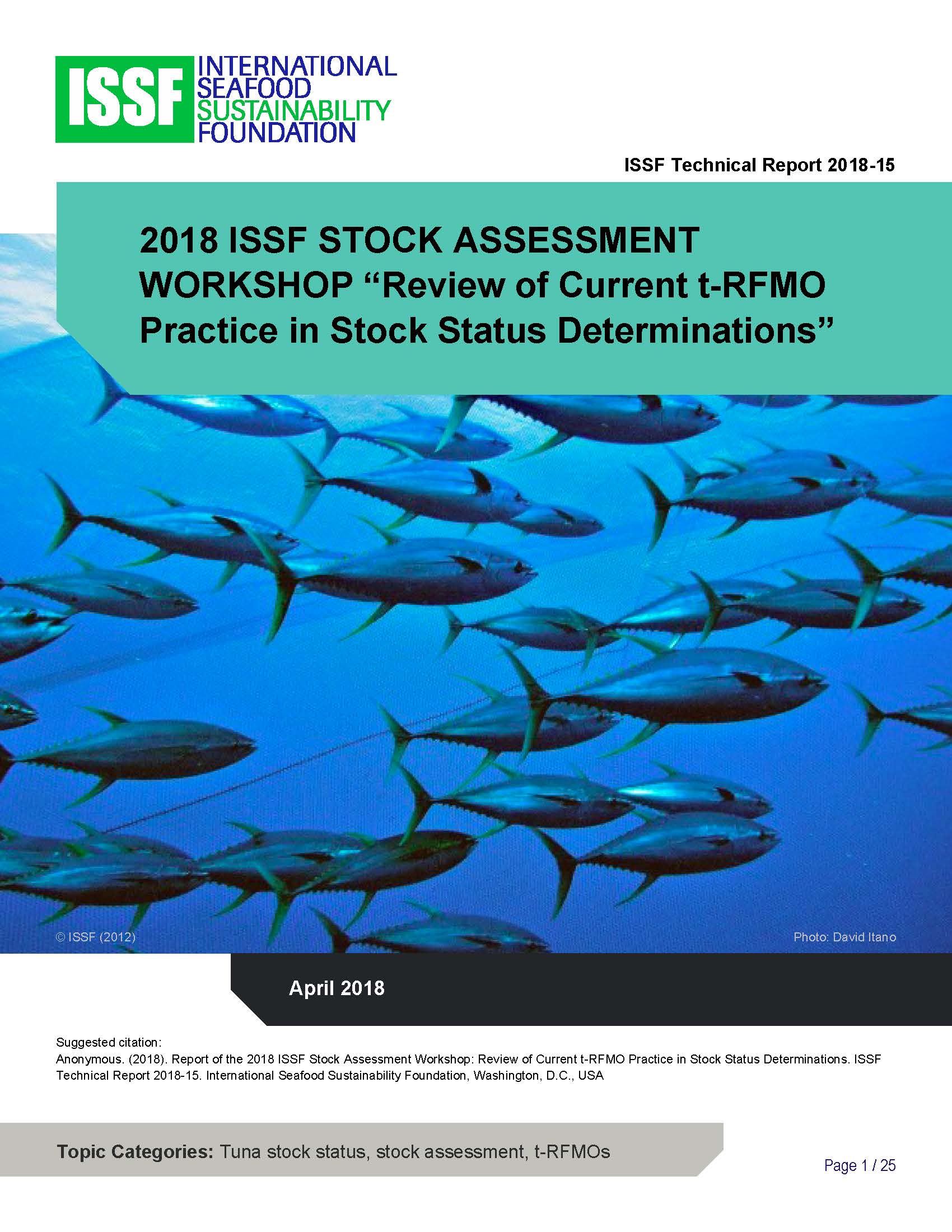 Download
Description
This Workshop was convened by the International Seafood Sustainability Foundation (ISSF) to review different approaches currently used by tuna Regional Fisheries Management Organizations' (tRFMOs: CCSBT, IATTC, ICCAT, IOTC and WCPFC) science bodies to determine stock status and disseminate stock status information.
Workshop participants from all ocean regions reviewed current methodologies, identified best practices and agreed on a set of recommendations on scientific process, stock assessment, uncertainty characterization, stock status determination and communication of scientific results to managers and stakeholders.