An asterisk at the end of a report title indicates that earlier versions of the report are available. If you would like to request an older version of a report, write to us at [email protected].
We hope you find our scientific reports valuable, and we appreciate your support of our work. The covers of our reports now include suggested citations to make it easy to cite ISSF reports in your own research.
Many of our reports are resources for fishery improvement projects (FIPs).
ISSF 2020-08: RFMO Vessel Monitoring Systems: A Comparative Analysis to Identify Best Practices*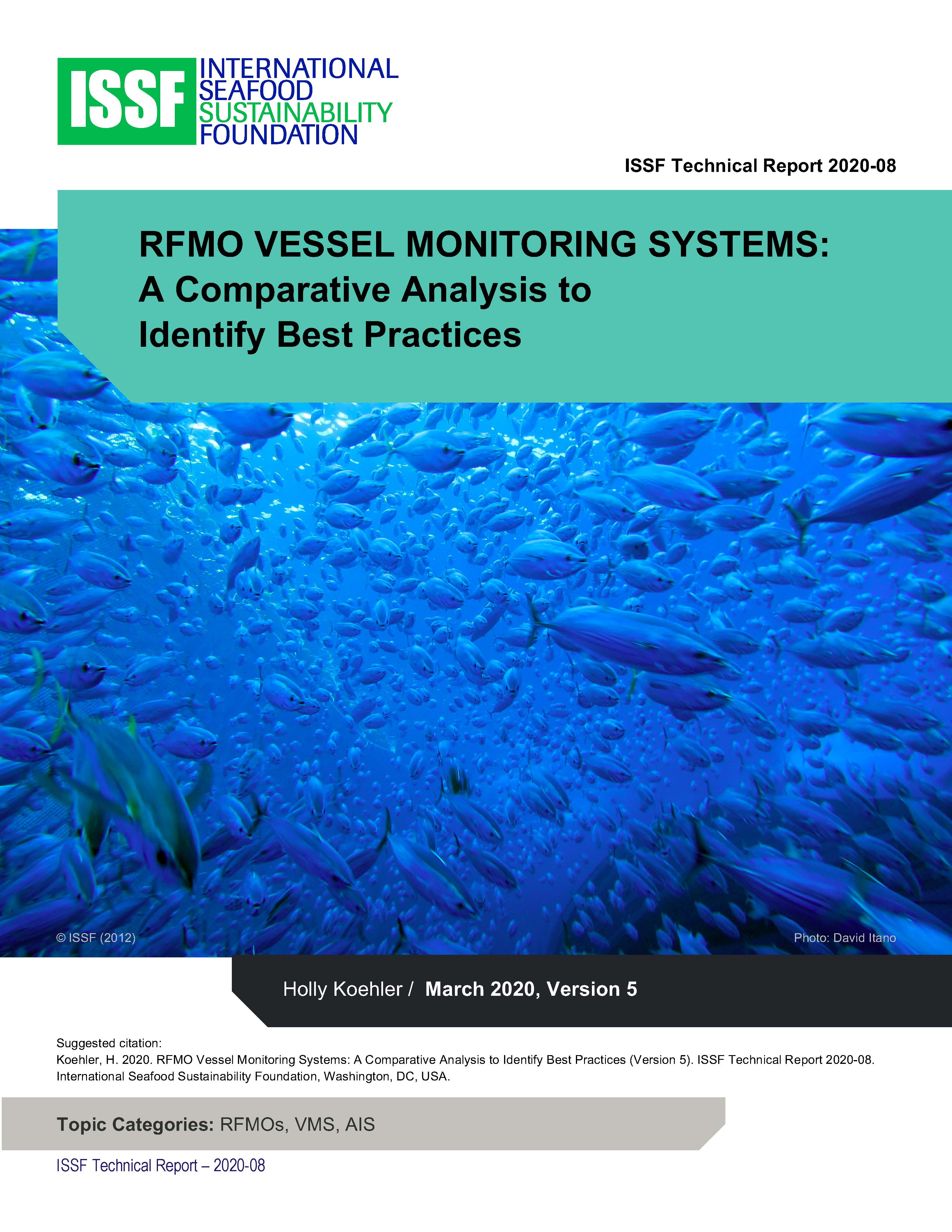 Download
Description
Regional Fisheries Management Organizations (RFMOs) for highly migratory species, straddling stocks and discrete high-seas stocks, have established either centralized RFMO satellite vessel monitoring systems (VMS) for the high seas of their areas of competence or prescribed requirements for national VMS systems to apply to vessels that operate in the RFMO areas of competence.
This Technical Report examines and compares these existing RFMO VMS programs and the prescribed operational and technical specifications. In the final section of the Report, the results of the survey of RFMO VMS programs are used to identify a set of Best Practices for VMS.
See also our RFMO Best Practices Snapshot on vessel monitoring systems.