An asterisk at the end of a report title indicates that earlier versions of the report are available. If you would like to request an older version of a report, write to us at [email protected].
We hope you find our scientific reports valuable, and we appreciate your support of our work. The covers of our reports now include suggested citations to make it easy to cite ISSF reports in your own research.
Many of our reports are resources for fishery improvement projects (FIPs).
Skippers Workshop Locations with Total Attendance (2009-2019)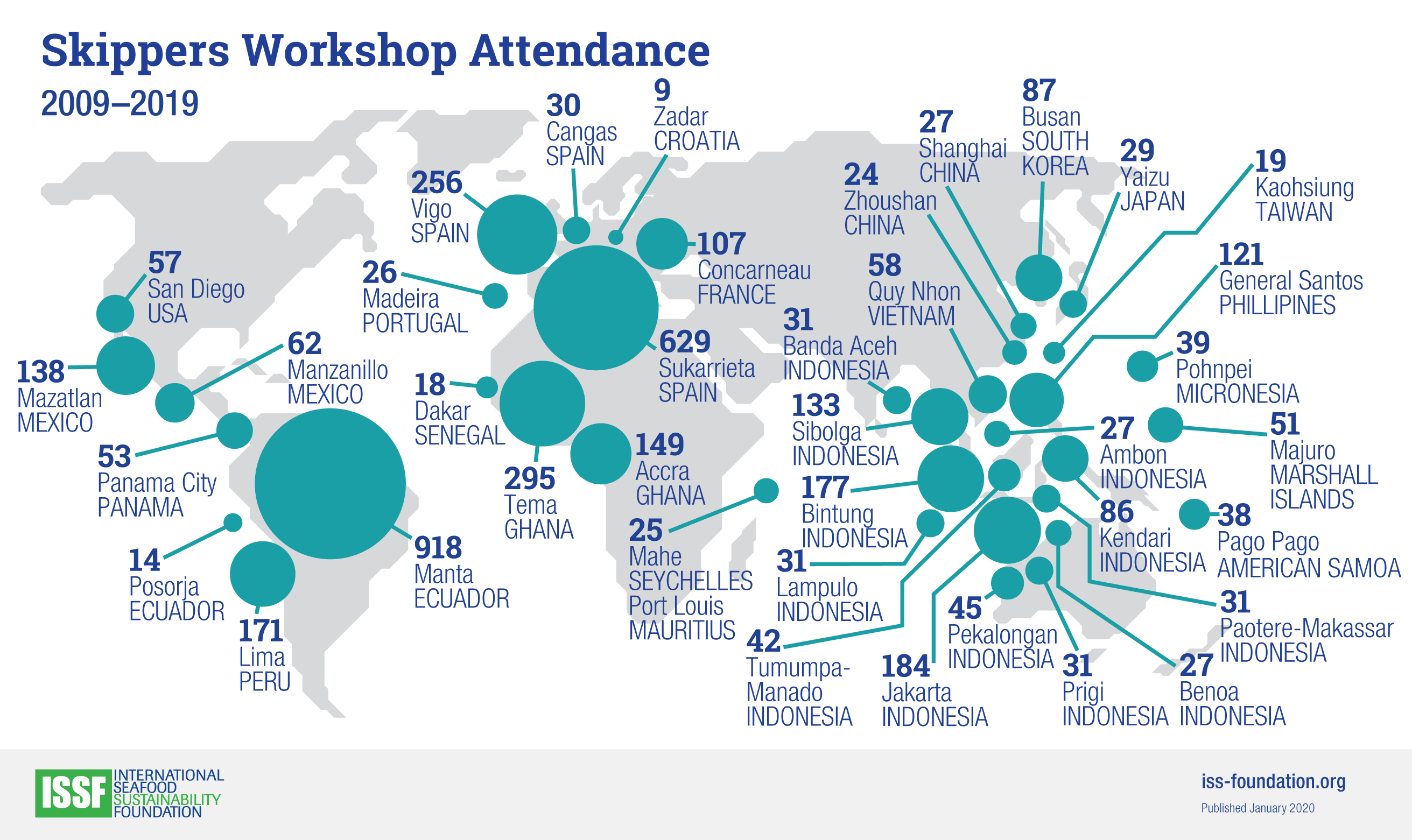 Download
| | |
| --- | --- |
| Date Added: | January 21, 2020 |
| Downloaded: | 30 times |
| Tags: | Skippers Workshops |
| Language: | English |
| report_type: | Final |
Description
Since 2009, ISSF-sponsored scientists and presenters have been traveling the world in an effort to share best practices with fishers in every port. The Skippers Workshops are also an important opportunity for ISSF scientists to dialogue with fishers about what techniques and tools may be most impactful and most successfully implemented given the variable dynamics of the world's tuna fisheries. These interactions, in turn, help inform ISSF's bycatch research priorities as we continue to identify and advance sustainable fishing practices.
Take a look at where we've been to date.