These "snapshots" identify best practices for sustainable tuna fishing. In detailed tables, they also compare tuna Regional Fisheries Management Organization (RFMO) progress in implementing them.
Read our companion "best-practices" technical reports on these topics.
Benefits for Tuna Fishers of Joining the ProActive Vessel Register (PVR)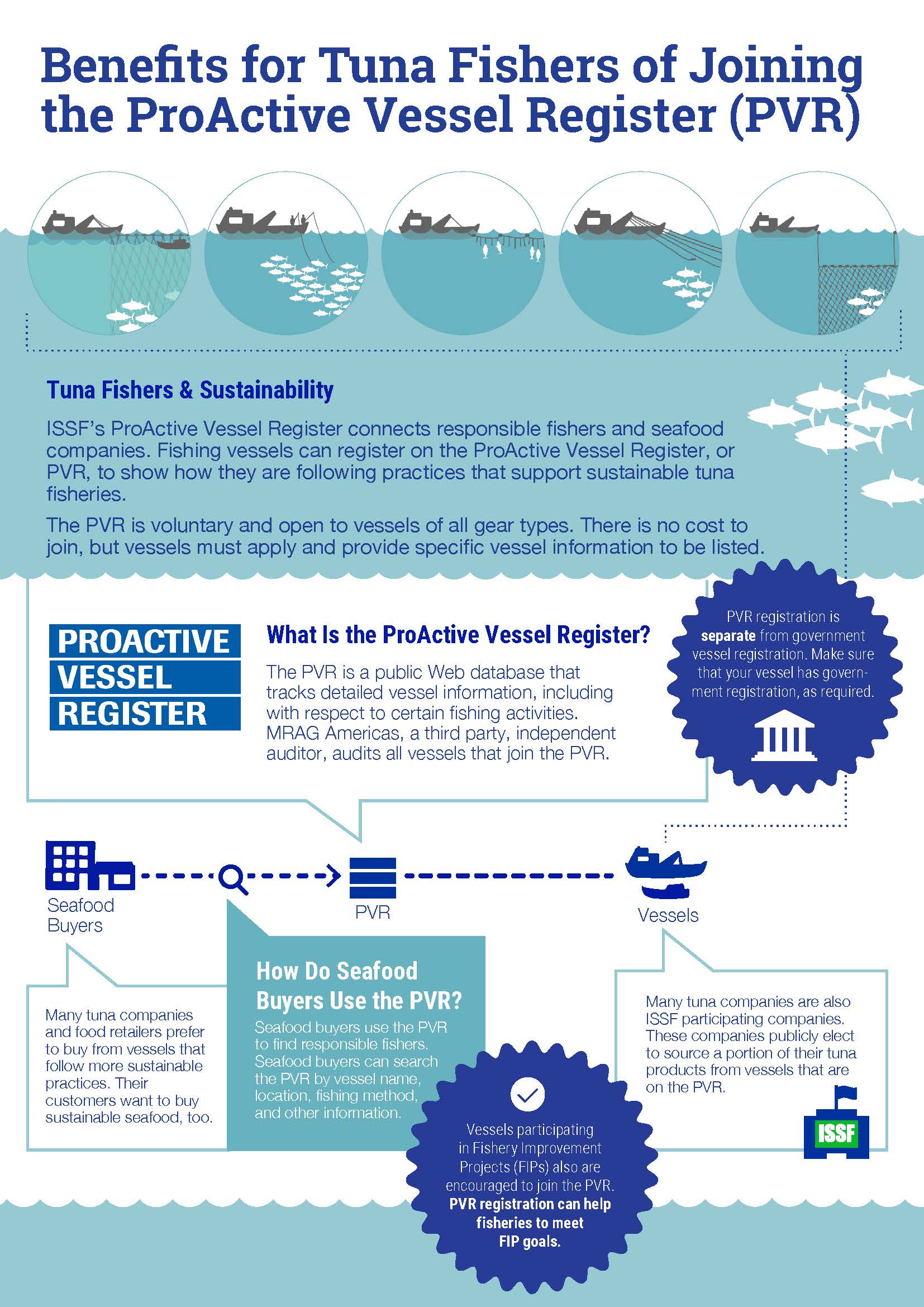 Download
Description
This infographic illustrates why and how tuna fishers interested in sustainable fishing can apply to be listed on ISSF's ProActive Vessel Register. It also explains what the PVR is, the kind of vessel information it shows, and how tuna companies and seafood buyers use it.