These "snapshots" identify best practices for sustainable tuna fishing. In detailed tables, they also compare tuna Regional Fisheries Management Organization (RFMO) progress in implementing them.
Read our companion "best-practices" technical reports on these topics.
Biodegradable FAD Timeline: Reducing FAD Impact on the Ecosystem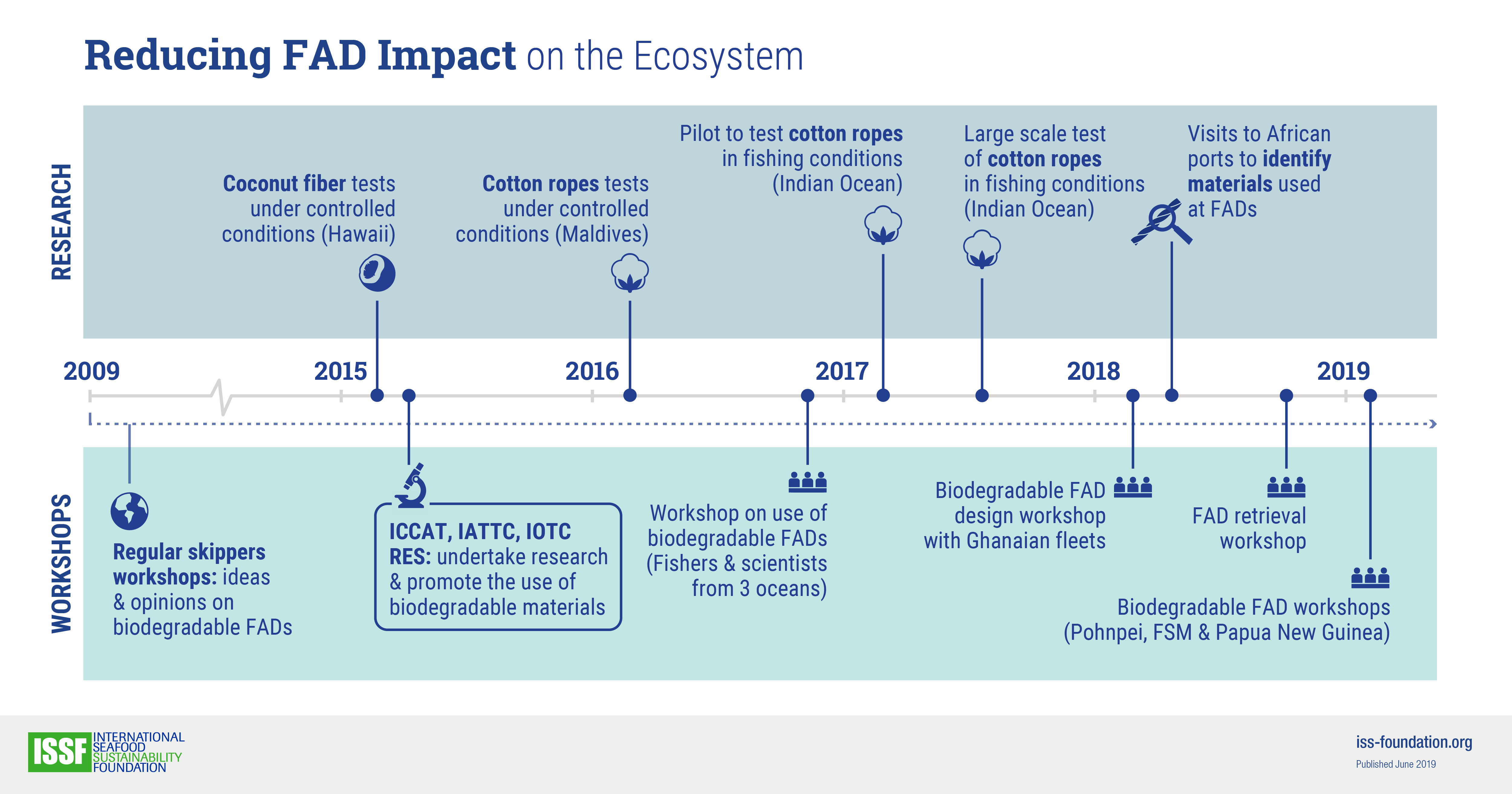 Download
Description
On the occasion of ISSF's 10th anniversary, this timeline shows ISSF research and other activities in 2009–2019 focused on brainstorming, designing, and testing biodegradable fish aggregating devices (FADs) for tuna fishers.
Biodegradable FADs are made with natural materials that can break down over time and are less harmful to the marine environment. In contrast, traditional FADs are made with man-made materials that, when not retrieved after fishing, persist in and pollute the oceans.