These "snapshots" identify best practices for sustainable tuna fishing. In detailed tables, they also compare tuna Regional Fisheries Management Organization (RFMO) progress in implementing them.
Read our companion "best-practices" technical reports on these topics.
ISSF 2016-18A: Workshop on the Use of Biodegradable Fish Aggregating Devices (FADs)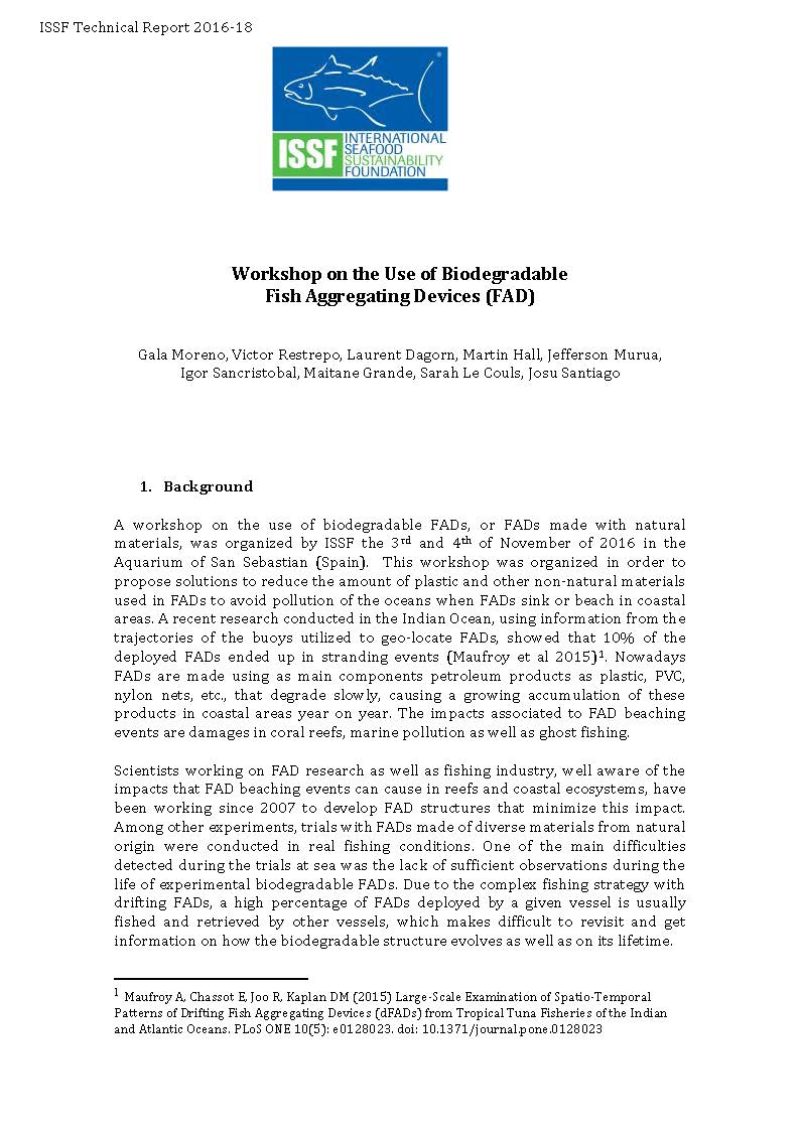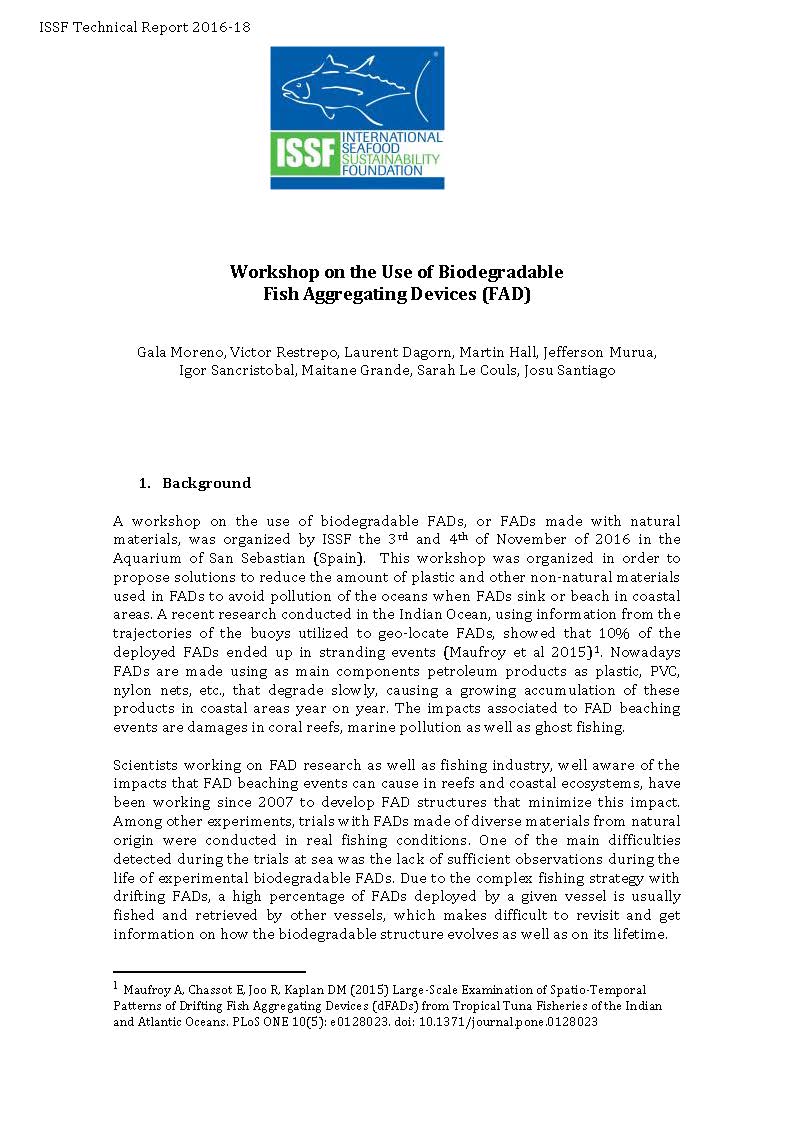 Download
Date Added:
December 18, 2016
Downloaded:
448 times
Tags:
Biodegradable FADs, Bycatch Mitigation, FADs, Jefferson Murua, Moreno, Restrepo, science, Skippers Workshops
Authors:

J. Murua

,

Moreno

,

Restrepo

Language:

English

Author(s):
Gala Moreno, Victor Restrepo, Laurent Dagorn, Martin Hall, Jefferson Murua, Igor Sancristobal, Maitane Grande, Sarah LeCouls & Josu Santiago
report_type:
Workshop Report
Description
This report summarizes a workshop for fishers and scientists on biodegradable Fish Aggregating Devices (FADs)—or FADs made with natural materials—organized by ISSF on November 3–4, 2016, at the Aquarium of San Sebastian, Spain. Workshop participants proposed biodegradable FAD designs, which are depicted, for the Atlantic, Pacific, and Indian Oceans.
Plastic and other non-natural materials in FADs pollute the oceans when the devices sink or beach in coastal areas. FAD beaching events also can cause ghost fishing, when nets or debris entangle marine life, as well as damage in coral reefs. Scientists have been working since 2007 to develop different FAD structures to reduce these kinds of environmental impacts.