These "snapshots" identify best practices for sustainable tuna fishing. In detailed tables, they also compare tuna Regional Fisheries Management Organization (RFMO) progress in implementing them.
Read our companion "best-practices" technical reports on these topics.
ISSF 2016 Annual Report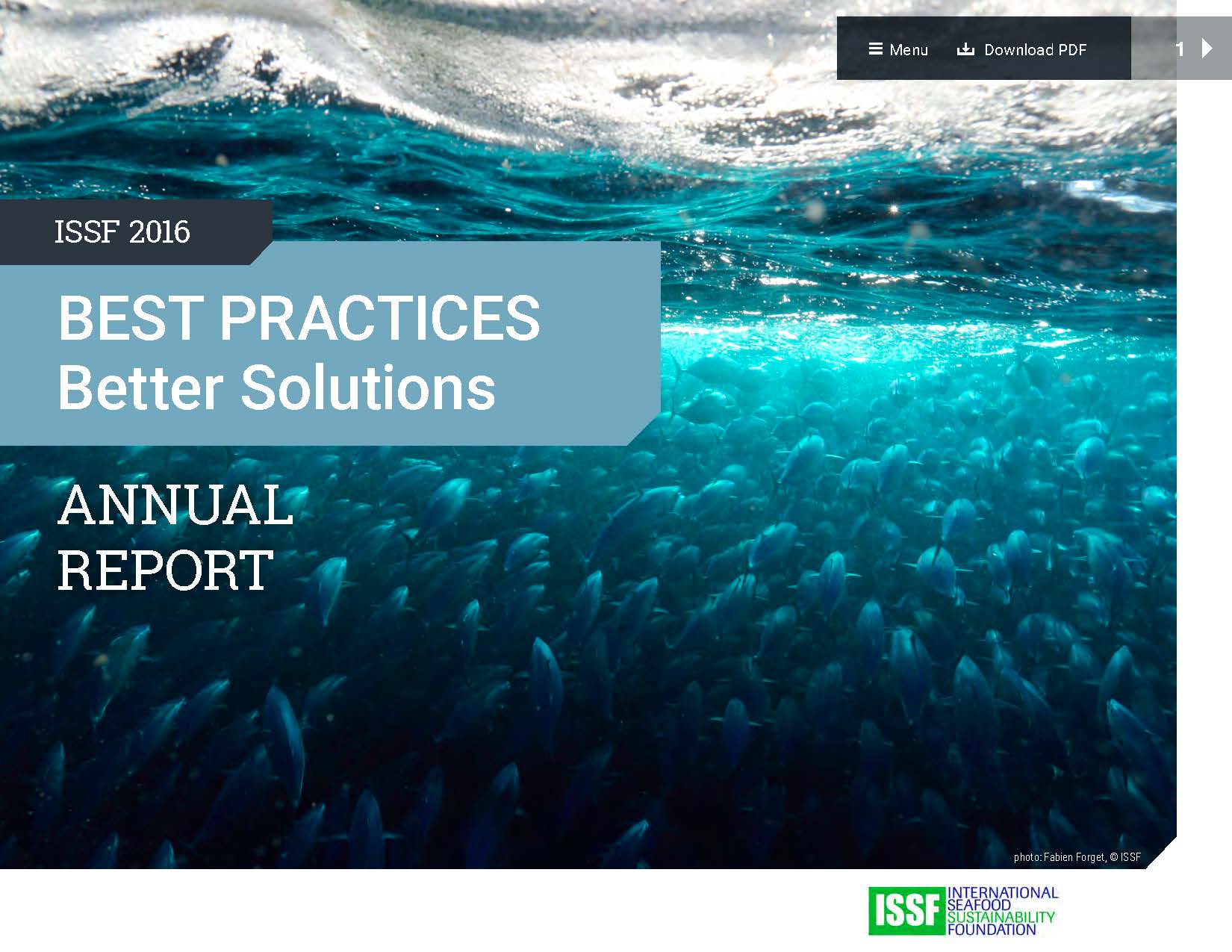 Download
Description
Best Practices, Better Solutions, ISSF's 2016 annual report, examines ISSF's contributions to sustainable tuna fishing and ocean conservation.
It includes features on key best-practice areas — fish aggregating device (FAD) management, electronic monitoring and reporting, and harvest control rules. The report also has timelines that show activities and progress since 2009, along with RFMO proposals, on those best practices.
In addition to opening letters from ISSF's outgoing Board chair Juan Corrales and president Susan Jackson, the report provides information and/or graphics on:
This is the PDF version of the 2016 report. An interactive, Web-linked version also is available.