These "snapshots" identify best practices for sustainable tuna fishing. In detailed tables, they also compare tuna Regional Fisheries Management Organization (RFMO) progress in implementing them.
Read our companion "best-practices" technical reports on these topics.
ISSF 2018-15: 2018 ISSF Stock Assessment Workshop: Review of Current t-RFMO Practice in Stock Status Determinations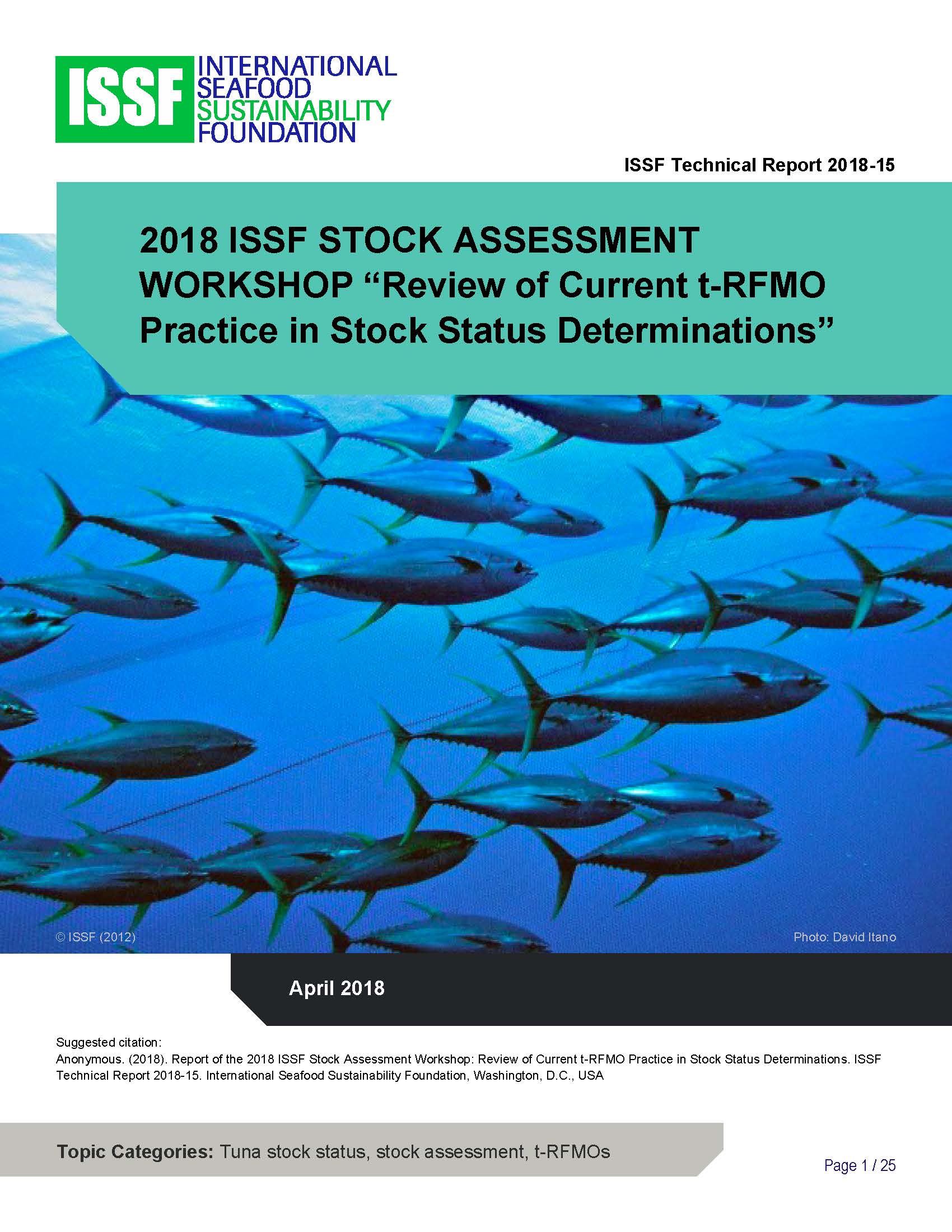 Download
Description
This Workshop was convened by the International Seafood Sustainability Foundation (ISSF) to review different approaches currently used by tuna Regional Fisheries Management Organizations' (tRFMOs: CCSBT, IATTC, ICCAT, IOTC and WCPFC) science bodies to determine stock status and disseminate stock status information.
Workshop participants from all ocean regions reviewed current methodologies, identified best practices and agreed on a set of recommendations on scientific process, stock assessment, uncertainty characterization, stock status determination and communication of scientific results to managers and stakeholders.