These "snapshots" identify best practices for sustainable tuna fishing. In detailed tables, they also compare tuna Regional Fisheries Management Organization (RFMO) progress in implementing them.
Read our companion "best-practices" technical reports on these topics.
ISSF 2018-22: Recommended Best Practices for Tuna Longline Fisheries in Transition to MSC Certification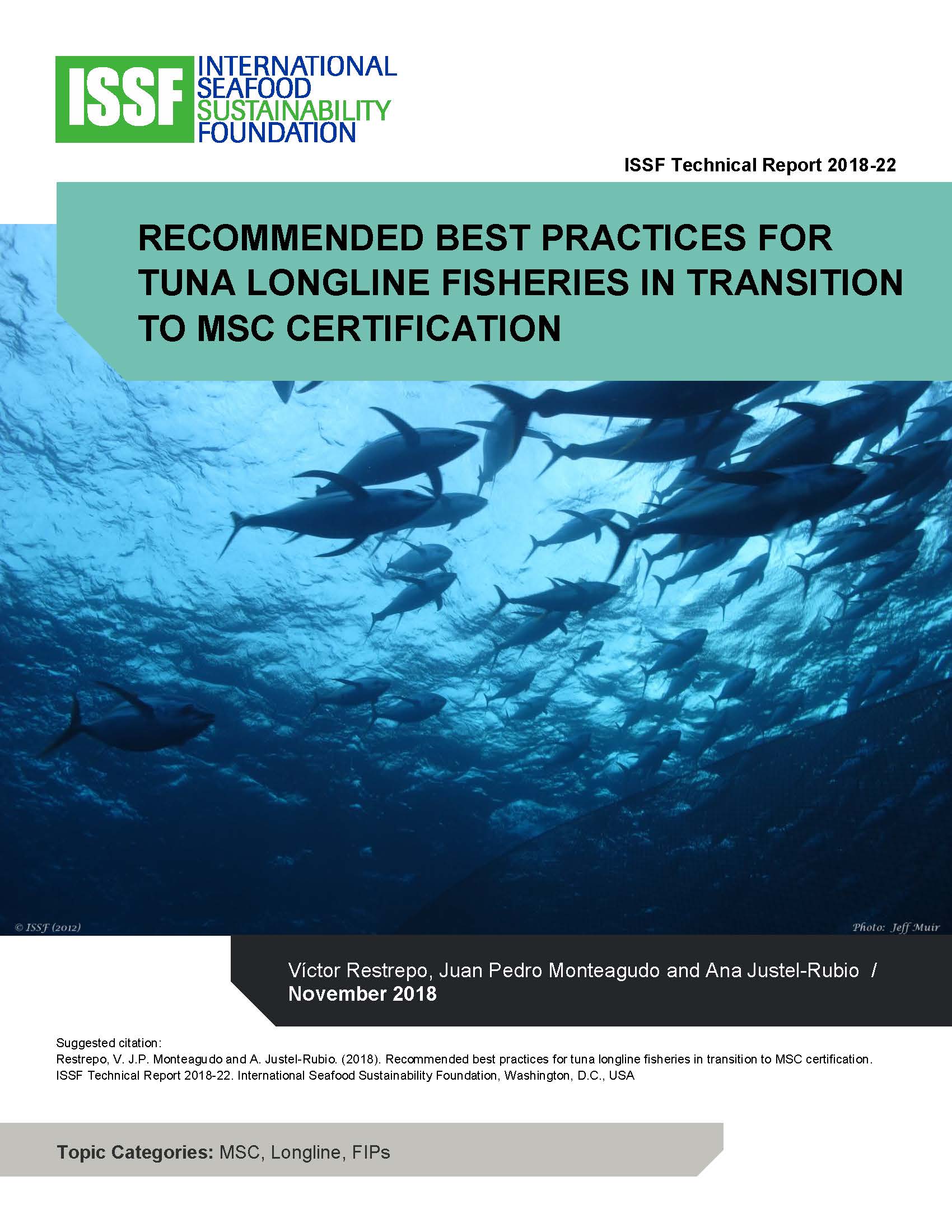 Download
Date Added:
November 12, 2018
Downloaded:
406 times
Tags:
Best Practices, Fisheries Improvement Projects, Justel-Rubio, Longline, Monteagudo, MSC Certification, Restrepo, Tuna
Authors:

Justel-Rubio

,

Monteagudo

,

Restrepo

Language:

English

Author(s):
V. Restrepo, J. P. Monteagudo, A. Justel-Rubio
report_type:
Technical Report
Description
This report summarizes recommended best practices for tuna longline fisheries that aim to participate in Fishery Improvement Projects (FIPs) with the objective of achieving Marine Stewardship Council (MSC) certification. The recommended practices are linked to MSC Fishery Certification Requirements.
Many tuna fisheries have started to enter FIPs to tackle some of the problems that would prevent them from currently achieving MSC certification. This includes longline fisheries that target tunas such as albacore, bigeye, and yellowfin. The primary purpose of this document is to identify good practices for longline fisheries that are in FIPs, but the recommended practices can also be useful for certified longline fisheries that have to close MSC conditions.