These "snapshots" identify best practices for sustainable tuna fishing. In detailed tables, they also compare tuna Regional Fisheries Management Organization (RFMO) progress in implementing them.
Read our companion "best-practices" technical reports on these topics.
ISSF Scientific Research with Tuna Fleets, 2011-Present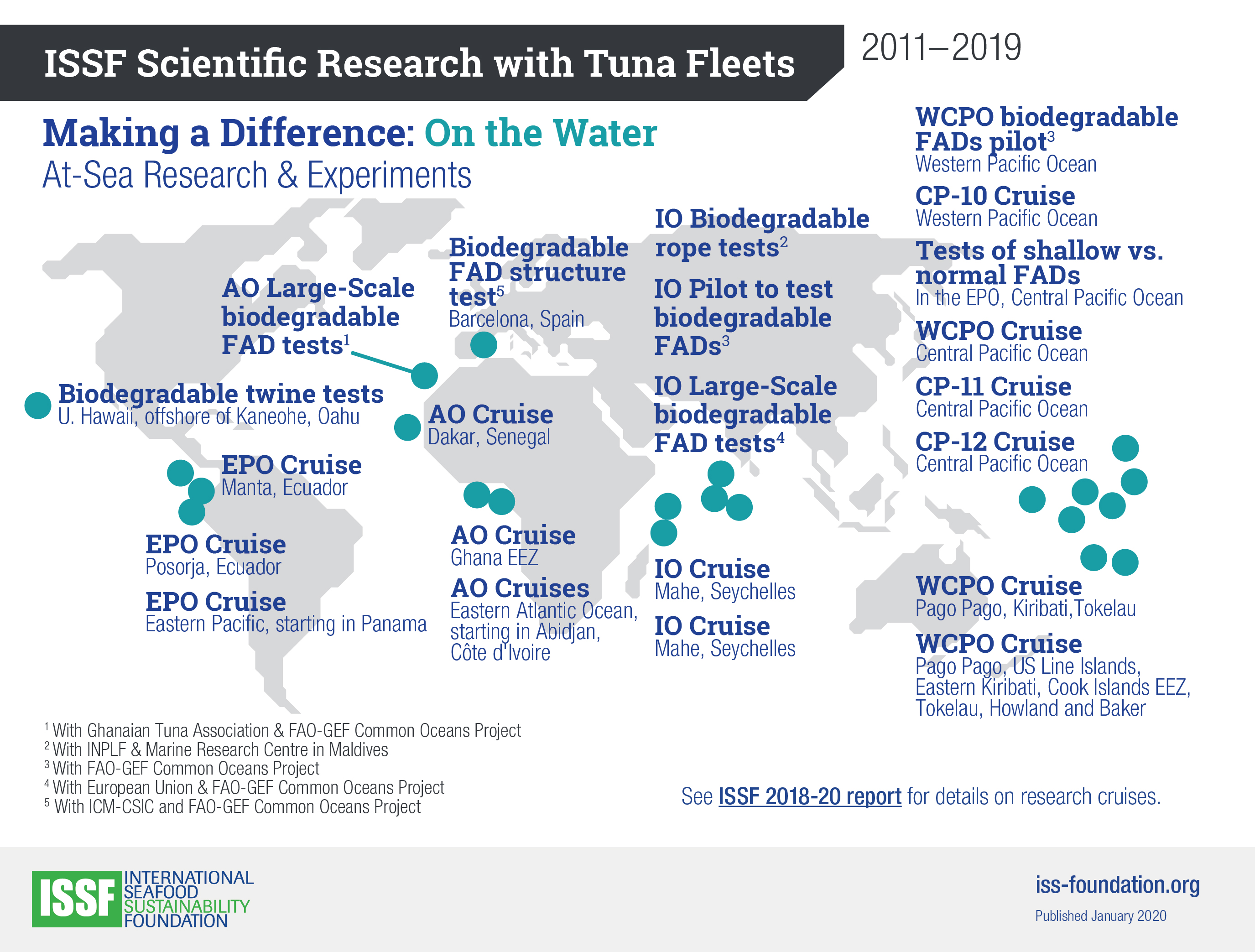 Download
Description
This map infographic shows the locations and extent of ISSF's research with tuna fleets, including at-sea research cruises and biodegradable FAD projects, since 2011. Some of the research projects also have included government and NGO partners.