These "snapshots" identify best practices for sustainable tuna fishing. In detailed tables, they also compare tuna Regional Fisheries Management Organization (RFMO) progress in implementing them.
Read our companion "best-practices" technical reports on these topics.
Large-Scale Deployment of Biodegradable FADs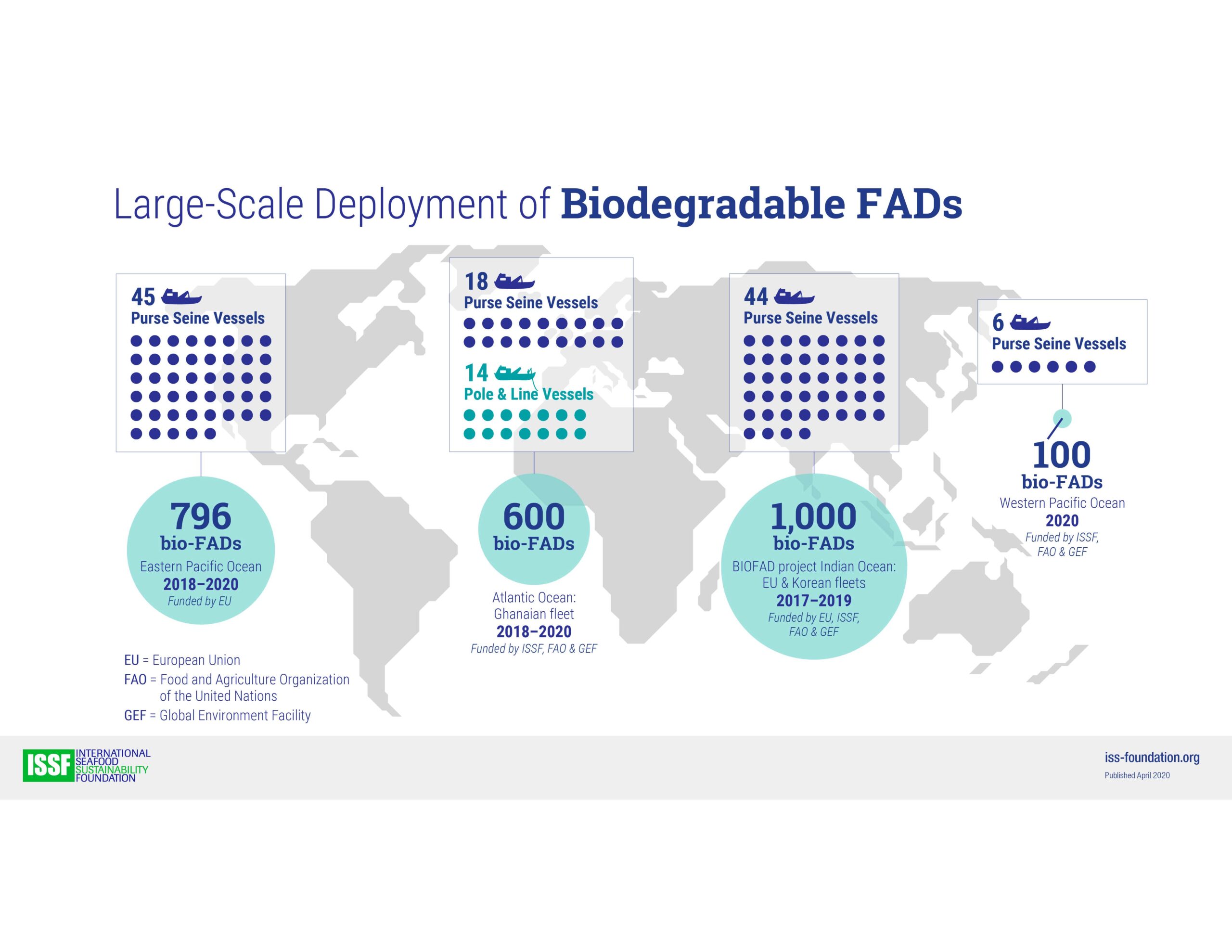 Download
Description
ISSF is sponsoring at-sea research to find the best non-entangling designs and natural materials for fish aggregating devices (FADs) that can biodegrade.
This map — updated in April 2020 — shows where large-scale biodegradable FAD deployments are taking place around the world. It also indicates the tuna fishing gear types, fleets, and dates for each project.