These "snapshots" identify best practices for sustainable tuna fishing. In detailed tables, they also compare tuna Regional Fisheries Management Organization (RFMO) progress in implementing them.
Read our companion "best-practices" technical reports on these topics.
RFMO Best Practices Snapshot — 2020: FAD Management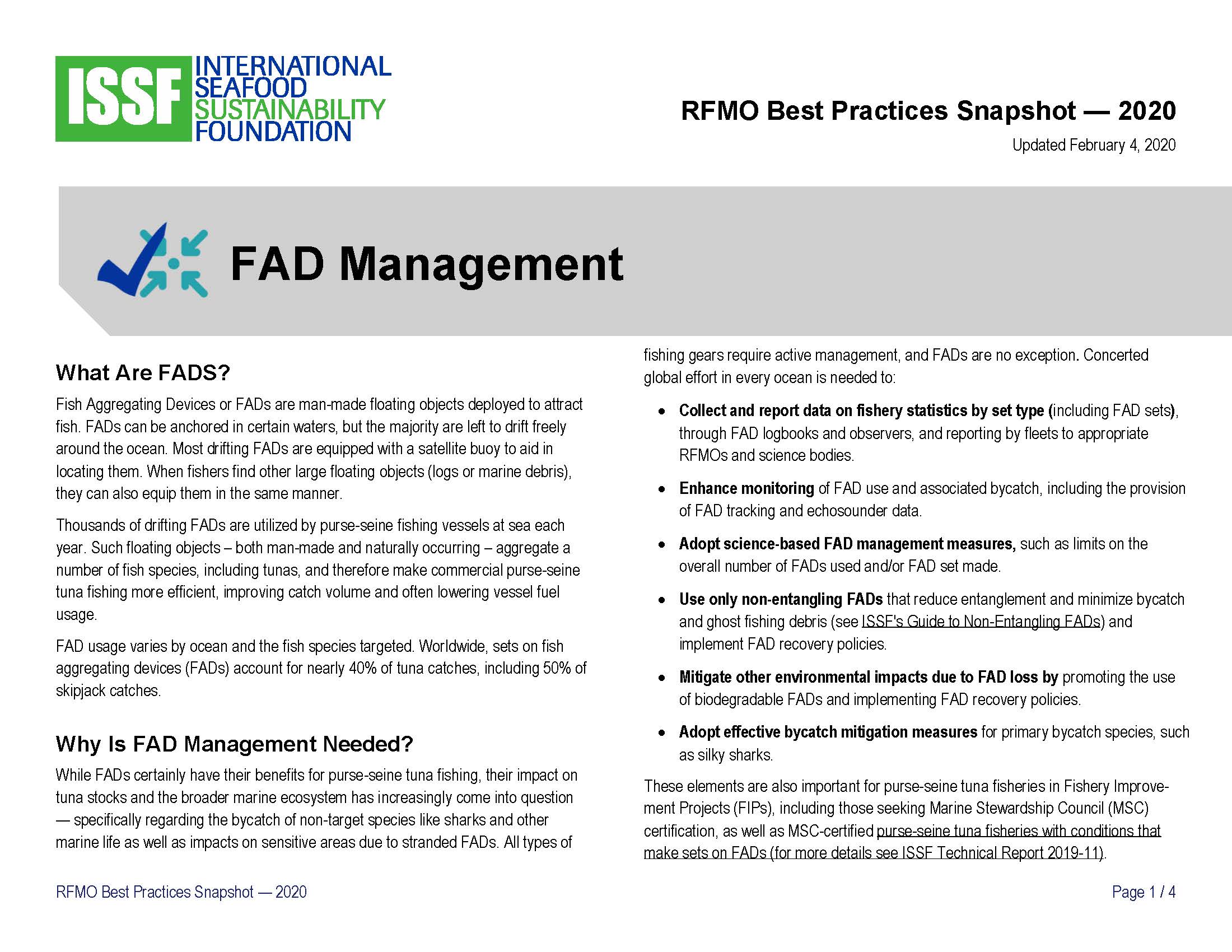 Download
Description
This "snapshot" identifies best practices in Fish Aggregating Device (FAD) management, and then shows each RFMO's progress in implementing those practices. The snapshot was updated in February 2020.