These "snapshots" identify best practices for sustainable tuna fishing. In detailed tables, they also compare tuna Regional Fisheries Management Organization (RFMO) progress in implementing them.
Read our companion "best-practices" technical reports on these topics.
Saving Sea Turtles Infographic (English version)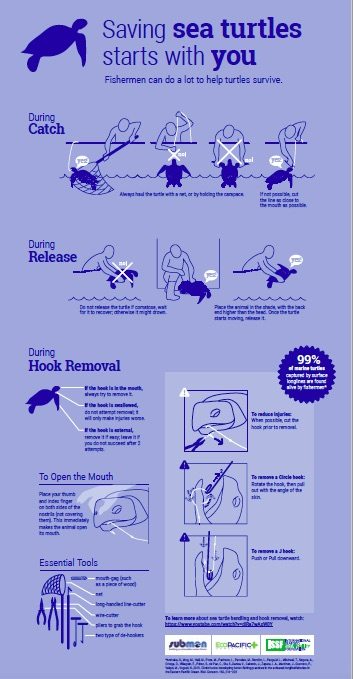 Download
Description
This infographic shows fishermen how to safely handle sea turtles unintentionally caught during tuna fishing to help them survive.